Exelerating and Avida International announce a cooperation agreement helping asset managers to grow their business in Europe
18 November 2020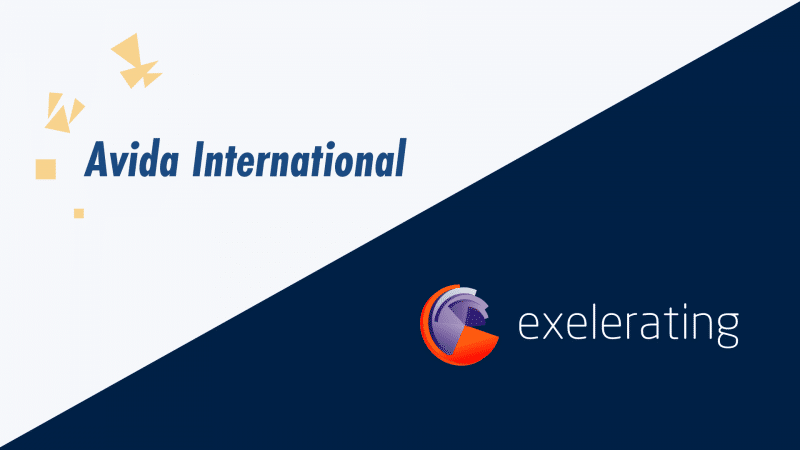 Exelerating and Avida International are joining forces in the main European pension investment and insurance markets of Germany, the Nordics, the UK and the Netherlands. Exelerating offers market intelligence on the background of pension funds in these regions, such as details on governance, size, asset allocation, performance, type of assets and fund strategy. Avida International is specialised in translating this market intelligence into winning market entry strategies for investment managers, assessing the business potential of various investment solutions, given factors such as the market dynamics, level of competition, entry barriers, regulations and expected client demand ('the voice of the customer').
A powerful combination of insightful market data and market intelligence
The combination of insightful market data and market intelligence is extremely powerful for asset managers who are interested in growing their business in Europe.
Commenting on the announcement, Reinoud van den Broek, CEO of Exelerating, said: The cooperation with Avida takes us to the next level in expanding our European footprint. We see the demand for online and intelligent market analytics rising quickly amongst our customers and are now able to offer a broader proposition to help our customers grow their business. In partnering with Avida we were also able to co-build a strong product for customers looking for market intelligence in the German institutional market. "
Paul Boerboom, Managing Partner of Avida International, commented: "We are delighted with this collaboration. Especially in these difficult times of Corona, it is crucial to have strong intelligence on market potential, and to ensure that business developers are well equipped when they approach prospective clients. We believe Exelerating's market data and analysis tools are second to none in Europe and indispensable for any investment manager who wants to grow its business."
Exelerating
Exelerating is a data analytics company from the Netherlands that provides specialised management information for the institutional investment market. We focus on asset managers, pension funds and insurance companies. Because these institutions invest large amounts of assets, they demand the highest standards of the information they use in their decision making. Exelerating has a dynamic database that is kept up-to-date constantly. The result is practical and usable steering information, which is available in our online environment. We work for 40 plus major players in the market.
Avida International
Avida International are independent strategy consultants focusing on the investment management industry in Europe. They help providers of investment management services and their institutional clients in their commercial and organisational development strategies. To date, they have advised over 80 clients throughout Europe and the UK. Avida's team is a unique combination of high calibre and seasoned professionals, all of whom have leadership and operational experience in the asset management and pensions industries.
Source: Exelerating