Andra AP-fonden continues to invest in the transition
2 June 2022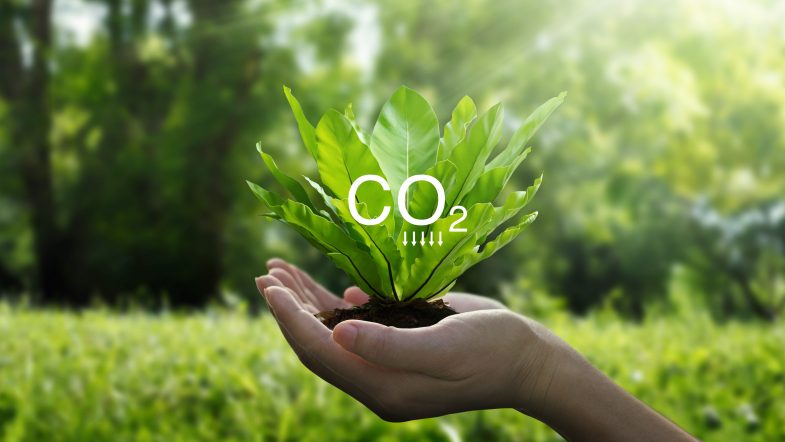 In the first months of the year, Andra AP-fonden (AP2) continued to invest in the climate transition through, among other things, green bonds and bioenergy. The Fund has also drawn up criteria for classifying forest as a climate investment.
The United Nations meeting, Stockholm+50, is taking place this week. The meeting commemorates the 50th anniversary of the first United Nations' environmental conference, which took place in Stockholm. The ambition of Stockholm+50 is to help speed up the transition to sustainable and green societies.
AP2 is working to develop the portfolio in line with the Paris Agreement and its goal is to have a portfolio with net zero emissions by 2045. In 2020, the Fund developed an index for global equities and corporate bonds in accordance with the criteria for the EU Paris-Aligned Benchmark, which is based on the UN's climate panel IPCC's 1.5 degree scenario with limited overshoot.
Creating a low-carbon society requires, among other things, a transition of energy and transport systems. Several of the private equity funds in which AP2 invests focus on companies whose products and services enable resource-efficient solutions. AP2's investments in green bonds, Swedish cleantech companies, timberland and forestry, and sustainable infrastructure are other examples of investments with sustainable strategies that have a positive climate impact.
"In the first half of the year, AP2 made additional investments in Copenhagen Infrastructure Partners, one of the world's largest developers of sustainable infrastructure. The focus of the investment is on the production of bioenergy by processing advanced waste products from agriculture and forestry, as well as food production, in different ways, in accordance with EU regulations, without affecting land use," says Eva Halvarsson, CEO of AP2.
AP2 has also made several new investments in green bonds, including in NextGenerationEU, which aims to support economic recovery and build a greener, more digital and more resilient future. During the spring, the Fund also invested in bonds issued by the International Development Association, part of the World Bank, which supports projects and programmes for sustainable development.
In the first half of the year, AP2 has also developed criteria for classifying forest as a climate investment.
"By climate investments we mean investments that, in addition to a good risk-adjusted return, aim to contribute to reduced emissions of greenhouse gases and reduce the effects of climate change. An investment in forests is not automatically beneficial to the climate, but needs to live up to certain criteria in order to be classified as climate investment. We have therefore drawn up ten criteria that AP2 considers to be important from a climate perspective and that our forest investments must live up to in order to be classified as climate investment," says Eva Halvarsson.
The ten criteria mean, among other things, that managers of timberland assets must have a comprehensive and externally published policy for responsible investments, that timberland assets must be managed in a sustainable manner that is verified by a third party through certification and that all managers of timberland assets integrate TCFD in their reporting. AP2's managers of timberland assets must also maintain or increase carbon sequestration in the forest and they must actively contribute to maintaining or increasing biodiversity associated with the timberland, in addition to the minimum requirements specified in the conditions of certification and local laws and regulations.
Source: AP2