Folksam acquires property at Östermalm in central Stockholm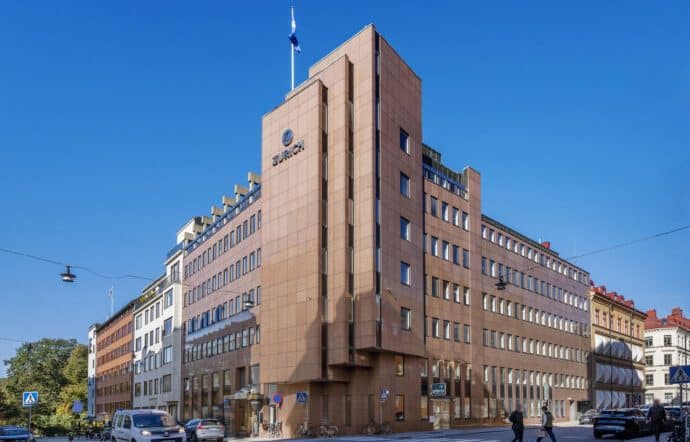 13 February 2023
Folksam Sak acquires the Rotundan 1 property in central Stockholm from Zürich Insurance for SEK 565.5 million. The property has a very attractive location close to Humlegården and Stureplan. The nearest subway is Östermalmstorg. The leasable area is around 4,100 square meters and access will take place in the spring of 2023.
The Folksam group, which includes Folksam Sak, is financially strong and continues its expansion in real estate. In recent years, Folksamgruppen has bought properties for the directly owned portfolio for just over SEK 27 billion. In total, Folksamgruppen now has directly owned properties worth close to SEK 62 billion.
– We are continuing our strategic and profitable expansion of the property portfolio through another acquisition in the middle of our core market Stockholm. Our focus on high-quality office properties in attractive locations remains firm. The Folksam group aims to further increase its property portfolio in the future, says Lars Johnsson, property director at Folksam.
A well-risk-diversified investment portfolio ensures a stable return even in times of economic uncertainty, and real estate has over time had a very favorable risk-adjusted return.
Source: Folksam