Stig Faltinsen new investment director at Oslo Pensjonsforsikring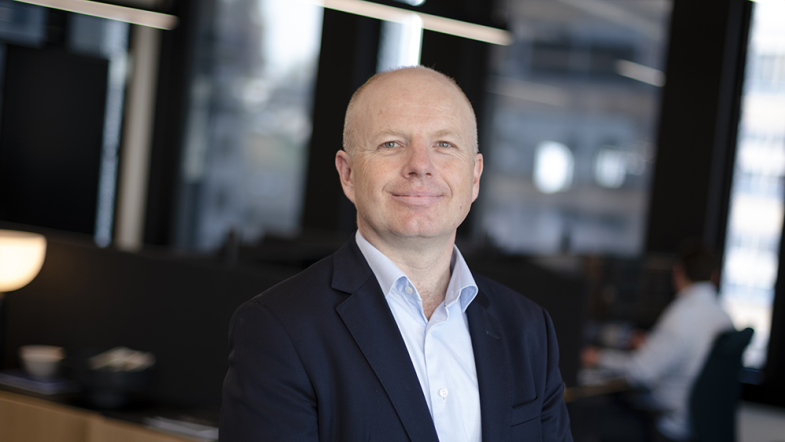 15 May 2023
Stig Faltinsen is the new investment director at OPF. Faltinsen takes over the position from Lars Haram, who earlier this year became managing director of the company.
Faltinsen has led Danske Bank's institutional consultancy and has previously been, among other things, head of investments in Storebrand life insurance and manager in NBIM (Oil Fund). He has leading expertise in administration and regulations for the administration of guaranteed benefits in Norway and the Nordic countries.
– Stig Faltinsen is one of the best in the investment area in Norway today, and has expertise and experience that complements our solid investment team. I am therefore very pleased that he has accepted the job as investment director with us, says managing director Lars Haram of Oslo Pensjonsforsikring.
Oslo Pensjonsforsikring has NOK 130 billion in assets under management. The company has had the highest return among Norwegian life insurance companies in the last ten years, and the highest capital coverage. In addition, Oslo Pensjonsforsikring is one of several leading institutions in Norway in the area of ​​sustainability.
– We are already well advanced in sustainability, and with Stig Faltinsen we are bringing in complementary expertise to the investment team. This will significantly strengthen us in our work to safeguard our social responsibility in this area, says Lars Haram.
Stig Faltinsen is a civil engineer from NTNU and has a doctorate in mathematics from Cambridge University. He will start in Oslo Pensionsforsikring on 7 August 2023.
– Oslo Pensjonsforsikring is a company I have followed with great interest in recent years, says the new investment director. – OPF is a solid company with a clear mandate and a highly competent investment team. I'm really looking forward to working with this team and the entire OPF, says Stig Faltinsen.
An important mandate for the position of investment director is to ensure a solid return on the saved pension funds for the employees of Oslo municipality and the companies they own. The management of the pension funds aims to provide customers with high value and at the same time stable, low pension costs.
Until Stig Faltinsen takes office on 7 August, assistant investment director Mette Cecilie Skaug is acting investment director, a role she has had since former investment director Lars Haram took on the role of managing director.
Source: Oslo Pensjonsforsikring