abrdn Core Infrastructure and Rock Rail announce first European rail investment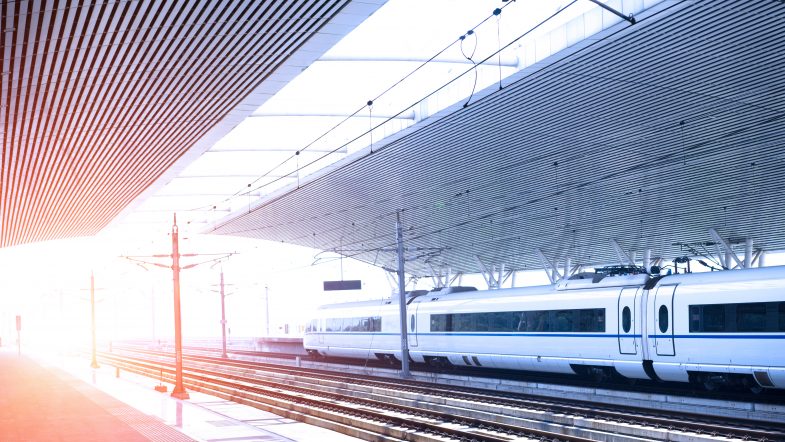 2 August 2022
abrdn Core Infrastructure and Rock Rail have delivered their first European investment together following financial close of the financing of new electric trains for the Main-Weser Network in Germany.
The deal is the fifth that abrdn and Rock Rail have closed together with this latest transaction being equity funded by abrdn's second Core Infrastructure Fund, SL Capital Infrastructure II SCSp, a €669 million vehicle. The Core Infrastructure team at abrdn manages a diversified portfolio across Finnish district heating and regional energy, German and Belgian liquid bulk storage, UK fibre, Polish solar and UK and German rolling stock. MEAG is acting as exclusive arranger of the entire senior debt financing, allowing investors of Munich Re Group and other institutional investors to participate in this transaction.
The new electric fleet will comprise of 17 multiple train units based on the Coradia Stream train platform delivered by Alstom in their Salzgitter factory in Germany and will support thousands of jobs across the global supply chain.
Consisting of 13 four-car and 4 five-car units, the fleet will enter service from December 2024 and will be initially leased to DB Regio for a period of 14 years, with a 1-year extension option. On behalf of Rhein-Main Verkehrsverbund GmbH (RMV), DB Regio will run the new trains on Germany's Main-Weser Network, operating between Frankfurt, Giessen, Marburg and Kassel. The four-car version consists of two double-deck control cars and two single-deck middle cars, for a total of 420 seats. The five-car version has another double-deck middle car and a total of 540 seats.
The fleet will provide a step-change increase in seat capacity by 15% and a significant improvement in the passenger experience, helping to encourage greater use of rail over other, less environmentally-friendly modes of transport.
The fleet is fully compliant with the extensive set of requirements of passenger with reduced mobility as defined in the latest Technical Specifications for Interoperability – Persons with Reduced Mobility ("PRM"), which includes gap bridging, uniform boarding height, handles, acoustic and visual passenger information systems, and PRM-compliant lavatories, significantly facilitating the access of passengers with reduced mobility to public transportation.
Compared to existing rolling stock, the new fleet will have improved acceleration and braking specifications. The fleet boasts more efficient energy consumption statistics which is a critical focus of abrdn Core Infrastructure and Rock Rail's strategic objectives as long-term responsible investors.
Source: abrdn