Aviva Investors multi-manager survey on ESG finds encouraging signs on diversity
18 February 2022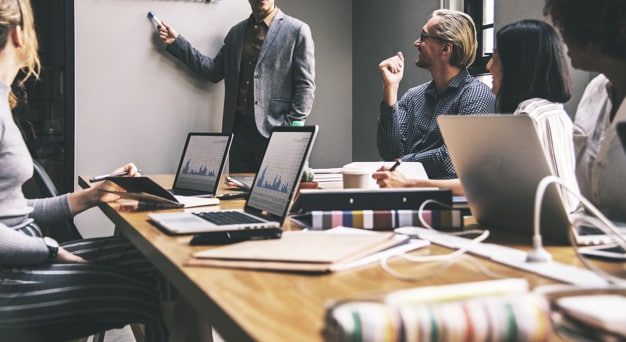 Aviva Investors, the global asset management business of Aviva plc ('Aviva'), has completed its third biennial survey of global asset managers on environmental, social and governance (ESG) issues. The survey, conducted by the Multi-Manager team, focused on views and policies on diversity and culture, polling 39 asset managers with combined assets of over £4 trillion. The results show that while corporate diversity is taken increasingly seriously, there is significant room for improvement.
92% of respondents believe teams and businesses that are more diverse are more successful. In line with this, 82% monitor the diversity of the workforce, with over 70% having policies in place to support women in the workplace and 64% with policies supportive of ethnic minorities and LGBT groups.
In terms of the actual diversity of respondents' executive boards and investment teams, there seems to be a gap between rhetoric and reality. Women remain a distinct minority in both boardrooms and the investment floor. A handful of respondents have 30% of women on the executive board, a target embraced by the 30% Club. However, a number of boards have no female representation. The situation is similar on the investment floor: 5% of respondents reported that over 40% of their investment managers are female, but the majority have well below this number and a small number of firms have no women in investment management roles.
The survey questioned respondents on whether they have gender-related targets for recruitment. The response rate in relation to the executive board; senior management; and entire business was overwhelmingly 'no' – over 75% in each instance. Despite this, over 60% of respondents monitor the attrition rates of female employees and over 50% have initiatives in place to reduce the loss of female talent.
Pay transparency is another topical issue with concerns regarding both the absolute pay of senior executives, as well as discrepancies specifically with regards to gender inequality. Office for National Statistics figures from 2016 show the gender pay gap for full-time workers in the UK was 9.4%. Though this is marginally better than 2015 and the lowest since the survey began in 1997, the figure has remained stubbornly static for over half a decade. Respondents were questioned on pay transparency at both the executive level and across their businesses. Just over 50% of respondents believe pay should be transparent at the executive level, whereas only 18% of respondents support company-wide transparency. From April 2017, companies with at least 250 employees will have to publish the differences between men's and women's salaries. It will be interesting to see whether this helps close the gap further.
The survey also sought insight into the culture of the respondent companies. It is harder to derive useful statistics in this subjective area, but it is clear companies are making concerted efforts around ensuring diverse thinking, creativity, an inclusive culture, high levels of collaboration, client focus, high ethical standards and shared ownership.
Source: Aviva