Columbia Threadneedle to add to leadership team following acquisition of BMO's EMEA asset management business
26 August 2021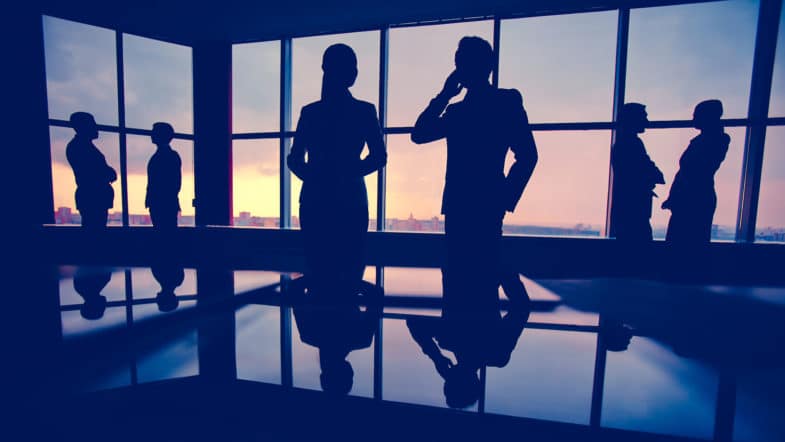 Columbia Threadneedle Investments, a leading global asset manager, will appoint Richard Watts, Stewart Bennett and David Logan to its expanded leadership team following the completion of the acquisition of the BMO Financial Group's EMEA asset management business, expected in the fourth quarter of this year. Completion of the acquisition and senior leadership appointments remain subject to the receipt of applicable regulatory approvals.
Richard Watts will become Chief Investment Officer, EMEA. He will oversee Columbia Threadneedle's investment function in the region, building on the firm's strong, established approach and capabilities. Richard is currently Chief Investment Officer for BMO GAM. Last month Columbia Threadneedle announced the planned transition of its current EMEA CIO, William Davies, who will succeed Global CIO Colin Moore when he retires from the firm in January 2022. Together, William and Richard will provide continuity for the investment professionals and clients of both firms, as well as proven leadership of investment teams. Richard will report to William.
Stewart Bennett will be appointed to the new role of Global Head of Alternatives, creating a global capability that will manage more than $47bn1 in alternative assets on completion of the acquisition. In this role Stewart will lead Columbia Threadneedle's expanded real assets business (including real estate businesses in the UK, Europe and US and an infrastructure business), private equity business, the USbased Seligman hedge fund business, Thames River Capital (real estate securities) and Pyrford (absolute return, international and global equities). Stewart is currently Global Head of Alternatives at BMO GAM, a role he has held since joining the business in 2019.
David Logan will be appointed Global Chief Operating Officer, a new role responsible for delivering operational excellence and partnering with regional heads and our investment leadership to develop and implement annual business change plans and our long-term strategic agenda. He will also drive continuous improvement regarding risk and controls and champion the firm's risk management culture. David has held a variety of roles at BMO GAM and its legacy firms, including Chief Financial Officer, Chief Operating Officer, EMEA and latterly Global Head of Distribution. With David taking on this new role, the majority of his BMO Distribution responsibilities will transition to Michaela Collet Jackson, Head of Distribution, EMEA at Columbia Threadneedle, post completion of the acquisition and subject toregulatory approval.
Source: Columbia Threadneedle