Dianne Day appointed ITS representative to Mercer Master Trust board of trustees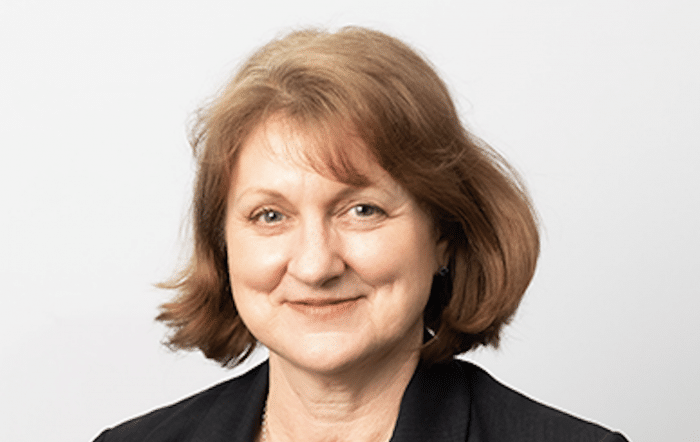 29 March 2021
Mercer has announced the appointment of Dianne Day as an Independent Trustee Services Ltd (ITS) representative to the Mercer Master Trust board. In her role, Ms Day will be joining the administration and communications committee, working alongside the committee lead, Lisa Mundy.
Ms Day joined ITS in 2015 and has 14 years of experience as a pension trustee. An experienced defined contribution (DC) governance specialist, she serves as an independent chair and member on a range of boards and committees, including master trusts, single employer schemes and independent governance committees. Prior to starting a career in trusteeship, she held several senior positions in investment management, including Chief Investment Officer and General Manager for NRMA, Australia's largest member organisation.
Philip Parkinson, Master Trust Strategist at Mercer, commented, "We are thrilled to announce Dianne's appointment. With extensive experience from the UK and Australian DC pension markets, her insights and knowledge will further strengthen our trustee board. The Mercer Master Trust puts members first, enabled by its integrated financial wellbeing services such as Mercer Money and the Retirement Hub. We look forward to having Dianne's input on developing member engagement in financial wellbeing and retirement."
Mr Parkinson added: "The global pandemic has proved challenging for the whole industry and for savers. The Mercer Master Trust remains committed to supporting members to reach positive outcomes at retirement and beyond. We aim to ensure that members are in a safe and secure financial position, supported by strong administration and communication."
About Mercer
Mercer believes in building brighter futures by redefining the world of work, reshaping retirement and investment outcomes, and unlocking real health and well-being. Mercer's approximately 25,000 employees are based in 43 countries and the firm operates in 130 countries. Mercer is a business of Marsh McLennan (NYSE: MMC), the world's leading professional services firm in the areas of risk, strategy and people, with 76,000 colleagues and annual revenue of over $17 billion. Through its market-leading businesses including Marsh, Guy Carpenter and Oliver Wyman, Marsh McLennan helps clients navigate an increasingly dynamic and complex environment. For more information, visit uk.mercer.com. Follow Mercer on Twitter @UKMercer. In the UK, Mercer Limited is authorised and regulated by the Financial Conduct Authority.
Source: Mercer