Fidelity bolsters fixed income team with HSBC hire Shamil Pankhania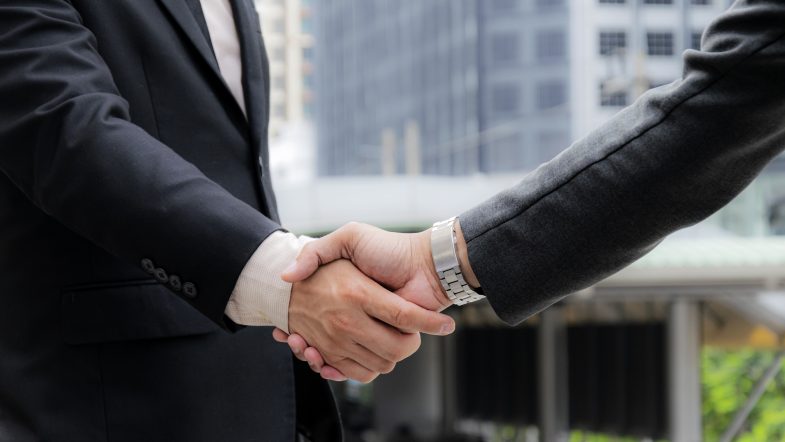 30 January 2023
Fidelity International (Fidelity) has bolstered its fixed income team with the hire of Shamil Pankhania, portfolio manager.
Shamil's appointment comes as portfolio manager, Sajiv Vaid, announces his retirement at the end of the year. Sajiv will step down as a named portfolio manager on all strategies on 30 September 2023 allowing for a smooth and gradual transition, and will remain with Fidelity until his retirement at the end of the year to support the team from an advisory perspective.
On 30 September 2023, Kris Atkinson will assume lead-portfolio manager responsibility for all funds where Sajiv is currently lead-portfolio manager, including Fidelity Sustainable MoneyBuilder Income, Fidelity Short Dated Corporate Bond and Fidelity Extra Income. Upon Sajiv's retirement, Kris will have worked as a co-manager alongside Sajiv for five years. Kris is a well-established member of the fixed income team, having started his career at Fidelity in 2000 in the investment analyst team covering a variety of sectors across investment grade, high yield and emerging markets. He was promoted to portfolio manager in 2013.
Shamil will join Kris Atkinson as co-manager of Fidelity Sustainable MoneyBuilder Income, Fidelity Short Dated Corporate Bond, Fidelity Extra Income, Fidelity Funds – Sustainable Climate Bond and Fidelity Funds – Global Corporate Bond. He will also join Ian Fishwick and Kris Atkinson to become a co-manager on Fidelity Sterling Corporate Bond, Fidelity Sustainable UK Aggregate Bond and Fidelity Long Dated Sterling Corporate Bond.
Shamil has 17 years of investment experience, most recently as a senior credit portfolio manager and Head of UK Credit Solutions at HSBC Asset Management where he was lead manager for UK institutional mandates and co-manager of Global and Sterling retail funds. He successfully launched a Climate Transition portfolio with Net Zero ambitions for a decarbonising segregated mandate and was a co-manager on HSBC's Sterling Corporate Bond Fund, Global Total Return Bond Fund and Global Short Duration Fund, all managed with sustainability targets. Prior to HSBC, Shamil was at BlackRock for over seven years, most recently as a senior global credit portfolio manager focussed on unconstrained strategies. Shamil started his career at PIMCO where he had wide-ranging exposure to most fixed income asset classes, including investment grade, high yield, emerging market debt, ABS and rates and FX. Shamil graduated with a MA (Oxon) in Physics (including an elective in Climate Physics) from the University of Oxford. He has a Diploma in ESG Investment Management and a Certificate in Climate & Investing from CFA UK.
Shamil joins Fidelity today and will be based in London. He reports into Steve Ellis, global CIO, fixed income at Fidelity International.
Steve Ellis, Global CIO, Fixed Income, Fidelity International comments: "Fidelity's c. 100-strong fixed income team and co-manager structure means the team draw upon a wealth of skill and expertise, working seamlessly together to drive the best outcome for our clients.
"In recent years, we have progressively added depth to the teams working most closely with Sajiv so that we can effect a smooth transition. The appointment of Kris as lead-manager, coupled with the extensive investment experience Shamil brings to the team, will allow for a unified transition of portfolio management duties, while adding further bench strength to the wider team.
"We would like to thank Sajiv for his dedication and hard work after more than 30 years' in the investment industry, and wish him all the best as he steps into retirement."
Source: Fidelity