Gresham House boosts British connectivity with investment into Borderlink
11 January 2022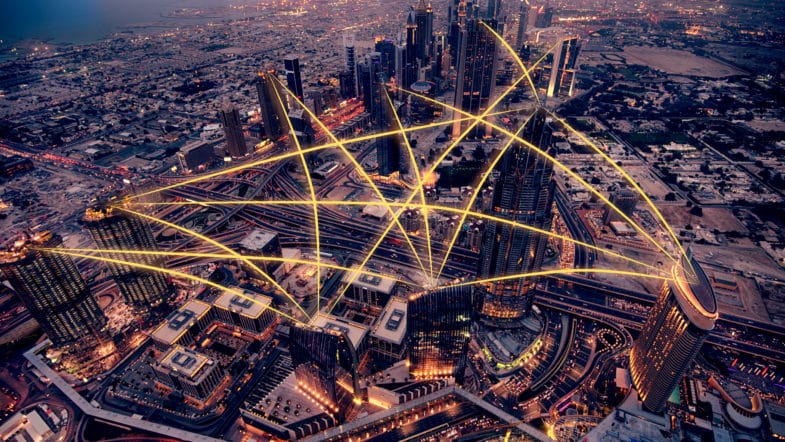 Gresham House plc has invested £164m in Borderlink Broadband Limited through its British Sustainable Infrastructure Fund (BSIF) strategy to improve digital inclusion in underserved communities in the UK.
Borderlink, which trades as rural broadband provider GoFibre, currently serves residential and business customers across Scotland, Cumbria and Northumberland with gigabit-capable fibre broadband connectivity.
The Covid-19 pandemic has highlighted the plight of rural or smaller communities in fringe areas, which suffer from slow internet speeds and a lack of mobile-based services. The impact of poor connectivity in these areas has been severe, acting as an obstacle to growth for businesses and individuals.
The BSIF strategy comprises two closed-ended funds with 12-year horizons to invest in innovative sustainable infrastructure projects.
By investing in activities supporting digital connectivity, job creation, resource efficiency, improving health and social care, or delivering environmental benefits, the strategy aims to have a positive social and environmental impact on the UK.
The £164m of new funding in Borderlink, in conjunction with various government schemes, will enable the company to dramatically accelerate its delivery of both rural and urban fibre and gigabit networks.
This year will also see the opening of a new Borderlink office in Edinburgh and the recruitment of an additional 100 employees, allowing the company to boost the pace and scale of its fibre connectivity operation.
This investment, made across both the BSIF I and BSIF II funds, is Gresham House's largest in the fibre infrastructure space and will help enable up to 500,000 local homes to access gigabit-capable speeds over the next three years.
It follows the previous BSIF I investment of £10.5m in April 2021, which supported Borderlink in growing its team by more than 70 employees and boosting the rollout of fibre broadband in the Scottish Borders, Lothian, Northumberland and Angus.
BSIF I – which differs from BSIF II in that it also invests in sustainable and affordable housing projects – closed in 2020 with £300m of commitments from major UK institutional investors, including several local authority pension schemes. BSIF II reached a £100m first close in September 2021 with further institutional backing.
Peter Bachmann, Managing Director, Sustainable Infrastructure at Gresham House says:
"Borderlink's management team has impressed us with its drive, ambition and ability to execute on its plans since our first investment. This is the largest investment BSIF has made into the fibre infrastructure space, a testament to our confidence in Borderlink and our conviction in the importance of excellent internet connectivity to conquer digital inequality across the UK. This investment will help bring much-needed high speed connectivity to underserved communities in Scotland and the North East."
Stevie Ingamells, Associate Director, Sustainable Infrastructure at Gresham House, comments:
"Our investment is both financial and strategic as we have worked with the business to help set its future direction. Our investment reflects the top-to-bottom quality of the Borderlink business, which has achieved outstanding growth since its foundation in 2017. For the communities the business serves, this funding will enable great progress in delivering more widespread and equitable access to broadband connectivity, bringing real-world benefits to individuals and businesses alike."
John Seed, Borderlink's outgoing chairman, who will be replaced by Chris Jagusz, says:
"Since we began our partnership with Gresham House, Borderlink has gone from strength to strength. I am delighted this significant new investment will accelerate our growth, bringing much needed high-speed fibre broadband to communities throughout Scotland and England at a crucial time of economic recovery."
Alex Cacciamani, founder and chief executive officer at Borderlink, adds:
"We have been enormously impressed by Gresham House's BSIF team since they came on board last April. This latest investment is a huge vote of confidence in the Borderlink family and we all look forward to rewarding Gresham House's confidence by delivering our ambitious growth plans."
Source: Gresham House