John Lewis Partnership and abrdn announce £500m joint venture to build residential rental homes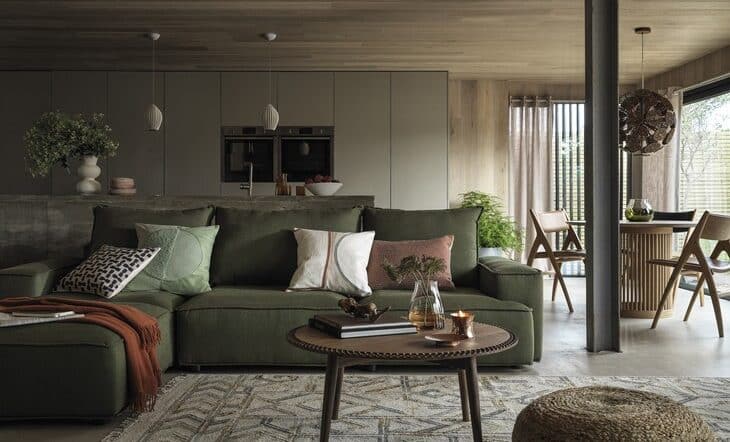 5 December 2022
New homes planned for Bromley and West Ealing in Greater London and Reading
Deal will deliver first 1,000 of 10,000 homes ambition
Homes will be developed and managed by the John Lewis Partnership
The John Lewis Partnership has agreed a £500m multi-decade joint venture with global investment company abrdn to deliver around 1,000 new homes across three local communities.
The deal marks a milestone in the Partnership's plans to use its significant property assets to build much-needed residential homes and diversify our business. The joint venture will help us to reach 10 percent of our ambition to build 10,000 new homes over the next decade.
Within the UK's growing 'built-to-rent' property market, this is a long-term joint venture that brings together abrdn's experience as one of Europe's largest residential investment managers together with the trust, service and quality synonymous with the John Lewis and Waitrose brands.
The deal will see the Partnership develop and manage the proposed new sites and includes commitments to affordable housing and sustainability tied to our existing 2035 net-zero pledge. We want to create homes that will provide a stable income for the Partnership, and moving into housing aligns with our purpose to make a positive difference for our Partners, customers and communities.
In Bromley and West Ealing in Greater London, subject to planning permission, Waitrose shops will be redeveloped to provide new homes and improved stores. In Reading, a vacant John Lewis warehouse will be redeveloped. The sites were chosen according to their central location and proximity to transport links.
The 'build-to-rent' residential property market is estimated to double with 30k build-to-rent homes completed annually by 2026*. The sector has a key role to play in addressing the shortfall in rental homes, which is set to increase further with the government's help to buy scheme now coming to end. In London alone there is a shortfall of 75,000 rental properties.
Nina Bhatia, Executive Director for Strategy and Commercial Development at the John Lewis Partnership, said: "Our partnership with abrdn is a major milestone in our ambition to create much-needed quality residential housing in our communities. Our residents can expect homes furnished by John Lewis with first-rate service and facilities. The move underlines our commitment to build on the strength of our brands to diversify beyond retail into areas where trust really matters."
Neil Slater, Head of Real Assets, abrdn, said: "The critical lack of quality rental accommodation in the UK needs to be addressed, so we are delighted to partner with the John Lewis Partnership to provide the required institutional investment. The ambitions and responsible ethos of our brands both strongly align, and our partnership should offer investors long-term returns and give residents confidence in a top-quality living experience."
We continue to work with the local authorities and communities to evolve our plans and expect to announce more details for West Ealing and Bromley in due course, before aiming to submit our first planning applications next year. A first public consultation for the site in Reading is expected in 2023.
Source: John Lewis Partnership Trust For Pensions