LGIM expands in Asia with Singapore office opening and key hires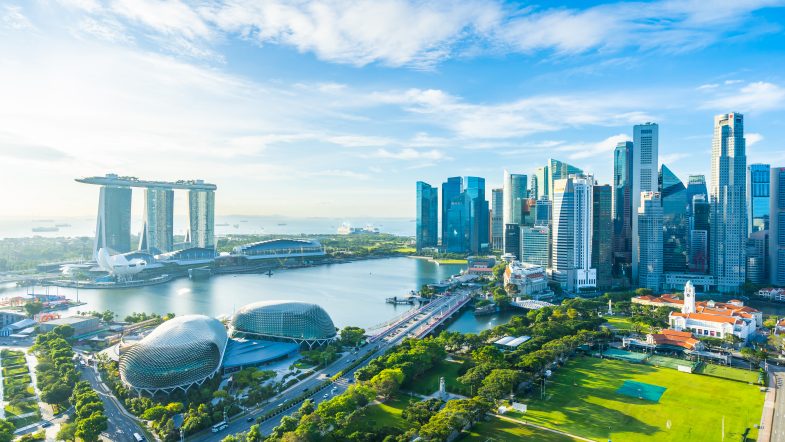 7 September 2023
Legal & General Investment Management (LGIM), one of the world's largest asset managers, today announced the opening of its Singapore office. The expansion of LGIM's footprint across Asia underscores its ambitious growth strategy for the region, as the firm further expands its presence internationally. In Asia, LGIM has been growing for more than ten years, having opened offices in Hong Kong in 2012 and Tokyo in 2017.
The Singapore office will serve to expand LGIM's coverage for existing and prospective clients in the region. The business is led by Natasha Mora, Managing Director, Asia ex Japan, who has held senior roles across L&G Group and LGIM since she joined the firm in 2006.
LGIM has also expanded its distribution team in response to growing demand for the firm's investment solutions: Gerald Koh has been appointed as Head of Wholesale Asia (ex-Japan). Having joined on 1 August, Gerald will lead the development of LGIM's wholesale business across Asia and is responsible for client acquisition and support across private banks, wealth managers and other intermediaries. Gerald reports into Natasha Mora.
In addition, on 1 September Heston Goh joined as Sales Director, South East Asia Institutions, adding depth to the firm's coverage of institutional asset owners in the region. He reports into Jackson Loi, Head of Institutional Sales for Asia ex Japan.
Singapore is also home to LGIM's newly established Asia ex-Japan investment stewardship team which will spearhead the firm's investment engagement activities and ESG priorities across the region, led by Trista Chen. Prior to joining LGIM, Trista worked for global sustainability consultancy firm, ERM. Trista reports to Michael Marks, Head of Responsible Investment Integration.
Michelle Scrimgeour, Chief Executive Officer, LGIM: "While we have been servicing institutional clients in the Asia Pacific region for over a decade, our new office in Singapore will add depth, business capability, investment expertise and brand profile in Asia, complementing our existing presence in Hong Kong and Tokyo. Due to the city-state's regional influence and connectivity worldwide, opening an office in Singapore is an important milestone in our international growth strategy. This new local office affirms our commitment to the region, allows us to pursue new business opportunities and will elevate our ESG advocacy across Asia."
Source: Legal and General