National Grid UK Pension Scheme appoints Russell Investments to outsourced investment mandate
1 February 2022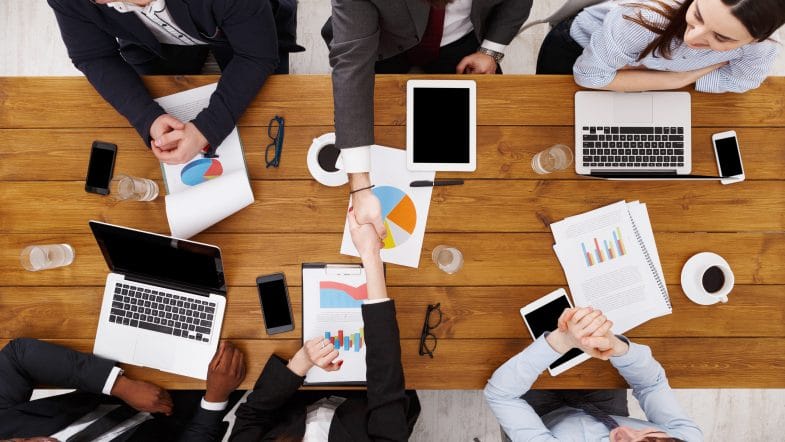 The £13 billion National Grid UK Pension Scheme (NGUKPS) today announced the appointment of Russell Investments as the Scheme's partner responsible for oversight and implementation of investments with the Trustee's Executive Team and the Trustee retaining responsibility for strategic asset allocation. The appointment follows a competitive tender process managed by the Trustee's Executive Team (TEL).
NGUKPS, which serves over 50,000 members, will utilise Russell Investments' investment and operational expertise, open architecture infrastructure and implementation capabilities to increase efficiencies and maintain the Scheme's strong funding position. With over 40 years of experience as an OCIO provider and over £140 billion1 in global OCIO assets, Russell Investments will provide NGUKPS with robust portfolio management capabilities, strategic advice and in-depth risk monitoring and reporting, including delivering on the Scheme's ESG obligations and preferences.
The NGUKPS Trustee's decision to partner with Russell Investments was principally based on its ability to deliver a tailored investment solution that can meet NGUKPS' unique requirements and risk-focused objectives both now and in the future. The breadth and depth of Russell Investments' global OCIO platform will allow the Scheme to continue extracting value from its existing investments while evolving its portfolio as risks and opportunities emerge. As the Scheme continues to mature, Russell Investments will support continued de-risking and 'end game' positioning, including potential further insurance buy-in transactions.
In working to implement the investment decisions made by the Scheme, Russell Investments will provide NGUKPS with increased visibility and strategic insights on key areas relating to portfolio construction. The outsourced structure will allow the Scheme to assess and manage its assets efficiently and adjust risk and portfolio exposure over time across both traditional and alternative asset classes, including private markets.
The partnership will also enhance the Scheme's governance practices and help it meet its regulatory requirements. This is particularly significant with respect to ESG criteria, notably in the context of the Taskforce on Climate-Related Financial Disclosure requirements.
Increased market complexity combined with growing operational and regulatory demands have led many pension schemes to partner with OCIO solutions providers. The global OCIO market, with $2.46 trillion in assets under management, is expected to experience significant growth in the coming years. According to recent research from Cerulli Associates, the global OCIO market will grow at an annual rate of 5% over the next three years.2 A separate report forecasts particularly strong growth in fiduciary management assets under management in the UK, with estimates of £235 billion in 2020 to £660 billion by 2025.
Source: Russel Investments