PIC completes £102 million financing of new rolling stock to support West Midlands rail franchise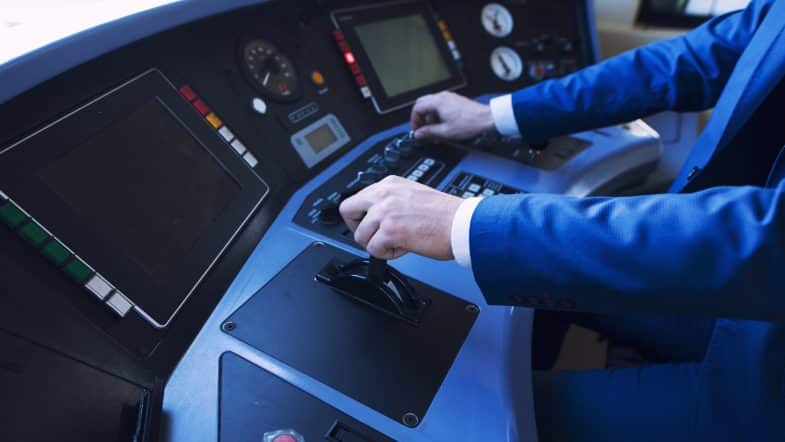 11 October 2022
Pension Insurance Corporation plc ('PIC'), a specialist insurer of defined benefit pension funds, today announces it will provide £102 million of debt financing to support the delivery of new rolling stock to Corelink Rail Infrastructure Limited ('Corelink'), which will lease the trains to the operator of the West Midlands rail services.
The rolling stock will consist of two new electric multiple unit fleets to be built by Alstom, based in Derby, and one new diesel multiple unit fleet already built by CAF, based in Newport. The units are scheduled to enter service progressively in 2022 and 2023. The West Midlands network covers London commuter services, long distance routes connecting Birmingham to other major centres, and regional services in the West Midlands.
The transaction represents PIC's first rolling stock infrastructure deal. The new Corelink fleets will help the West Midlands operator to relieve overcrowding on its lines, improving services for passengers. New rail technology delivers significantly enhanced energy efficiency compared with the trains being replaced. The optimised fleet of electric and diesel-powered trains also produce significantly lower levels of noise and exhaust gas pollution, and as part of the investment, Corelink have committed to ongoing reporting on a comprehensive list of environmental, social and governance ('ESG') criteria.
DC Advisory acted as advisers on the transaction. Eversheds Sutherland lawyers acted on behalf of Corelink and Ashurst represented PIC.
Florence Carasse, Head of Infrastructure Debt at PIC, said, "We believe this transaction provides a high-quality investment that is well-aligned to serving our purpose, which is to pay the pensions of our current and future policyholders. We're delighted to be able to make a commitment to support the modernisation of the UK's essential transport infrastructure. The new fleets will also significantly provide additional passenger capacity essential for the development of the economy in the West Midlands."
"PIC has invested more than £5 billion in greenfield and brownfield regeneration projects, as well as lending to corporate borrowers, with a focus on the UK. The team has a track record of tailoring financing solutions which match the needs of large infrastructure projects, including long tenors, deferred drawdowns, and lending in multiple currencies."
Giorgiana Wegener, Asset Manager Director, Infracapital, on behalf of Corelink, added: "Corelink is pleased to have successfully completed the refinancing of its term loan facility. The support that PIC have provided is essential to allow Corelink to continue the delivery of rolling stock for use on the West Midlands network which ultimately translates in an improved travel experience to passengers. We look forward to continuing this long-term partnership with PIC and thank them for their support."
Source: Pension Insurance Corporation