Schroders receives green light to operate wholly foreign-owned public fund business in China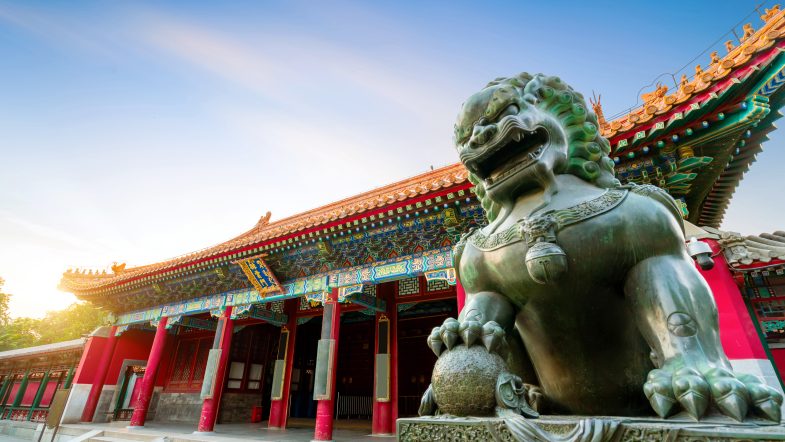 9 June 2023
Schroder Fund Management (China) Company Limited (hereafter: "Schroders Fund Management") today announces it has been granted the public fund business licence by the China Securities Regulatory Commission (CSRC) to begin operation as a wholly foreign-owned public fund management company in mainland China. Schroders Fund Management targets to offer innovative onshore investment products and solutions to retail clients, alongside asset management services to institutional clients, to help them achieve their long-term financial goals.
Receiving regulatory approval to commence business as Schroders Fund Management marks another important milestone for the Schroders Group (hereafter: Schroders) in China, the second largest and the fastest growing emerging market in the world. The combination of the market's future growth prospects and Schroders' comprehensive market access offers an advantage in stimulating significant revenue growth in the medium to long-term.
Schroders appreciates the strategic importance of China and has been committed to the market for nearly 30 years, having established its first representative office in Shanghai in 1994. Schroders has accumulated invaluable onshore experience in addressing the needs of retail and institutional investors since, establishing BOCOM Schroder Fund Management Co., Ltd. in 2005, a joint venture with the Bank of Communications.
In 2007, Schroders began working with foreign banks to provide clients with overseas investment opportunities and in 2017, received regulatory approval on an Asia-themed multi-asset income fund under the Mainland-Hong Kong Mutual Recognition of Funds scheme. In 2022, Schroders launched another joint venture with Bank of Communications, Schroder BOCOM Wealth Management Co., Ltd.
Peter Harrison, Group Chief Executive, Schroders, said:
"This is a significant moment and of strategic importance to Schroders. It further strengthens our investment and service capabilities in China, allowing us to take advantage of the market growth in China and positioning us well to deliver strong returns in the medium to long-term. Our broad experience, local expertise, and global perspective make us one of the most comprehensive foreign-owned investment platforms in the market, a special combination that enables us to offer a truly holistic investment solution to clients. Combining these strengths, we can deliver an enhanced investor experience and help to generate long-term alpha."
David Guo, China CEO, Schroders, said:
"China is the world's second-largest consumer market and new business models and consumption patterns continue to emerge. The sustained and healthy development of China's economy will bring broader growth opportunities for foreign enterprises and inject strong momentum into the global economy, trade and investment. As China continues to enhance its financial markets, we will continue to apply our global experience and holistic investment expertise to support the development of its public fund industry, and provide investors with innovative products and solutions that can help them achieve their long-term financial goals."
Schroders is a global investment and wealth manager with more than two centuries of investment experience. It employs more than 5,000 staff globally and has deep investment capabilities in equities, multi-assets, fixed income, and private assets, and investment solutions. It also has a growing wealth management business.
Source: Schroders