TPT hires Nicholas Clapp as Business Development Director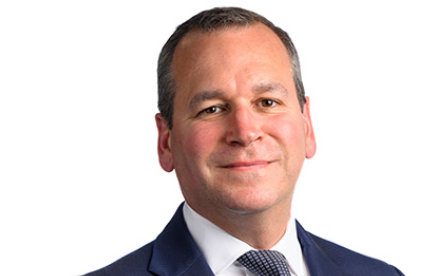 5 July 2023
TPT Retirement Solutions (TPT), a leading workplace pension scheme with more than 425,000 members, is pleased to announce the appointment of Nicholas Clapp as its new Business Development Director.
In his new role, Nicholas will focus on new business growth through the development and implementation of its upcoming Defined Benefit proposition, designed to offer an exceptional solution for schemes and members. TPT's new DB proposition, set to launch in Q4 2023, will provide schemes with the full suite of services enjoyed by those in a master trust – including trustee support, administration, actuarial, investment management, and covenant – while enabling schemes to retain their existing trustees.
Nicholas joins TPT with extensive experience in leading successful sales teams and has most recently focused on fiduciary management whilst at Kempen. He has also held senior business development and consultancy roles working with corporates across both Defined Benefit and Defined Contribution at Hymans Robertson and what is now XPS. His broad pensions experience has equipped him with an intricate understanding of the industry landscape and the specific challenges faced by schemes.
Commenting on the appointment, TPT Retirement Solution's CEO David Lane said: "We are thrilled to have Nick join our leadership team as we embark on this exciting journey. His extensive experience and strategic acumen make him the ideal candidate to spearhead our growth and develop our DB offering to scheme sponsors and trustees."
Nicholas Clapp, Business Development Director at TPT, said: "I'm delighted to join TPT at such a pivotal time for the business. I'm looking forward to engaging with interested schemes and sponsors to discuss how our new offering can improve outcomes for their scheme members. Our new DB proposition offers trustees the ability to retain legal responsibility for the overall delivery of member benefits, whilst enabling schemes to benefit from reduced fees through economies of scale, improved governance and investment expertise."
Source: The Pensions Trust