Alecta and PGGM enter into € 2.5 billion credit risk sharing transaction with Nordea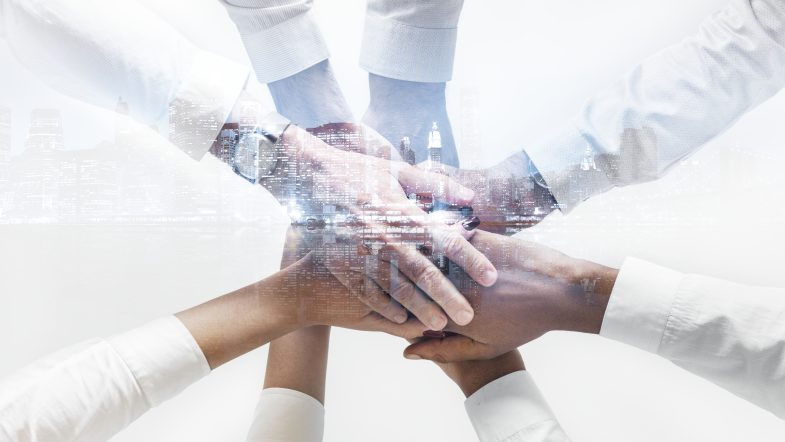 22 juli 2022
Stockholm, Zeist – Alecta and PGGM have entered into a credit risk sharing transaction with Nordea, referencing a € 2.5 billion portfolio of loans to large and medium-sized corporate clients across Denmark, Finland, Norway and Sweden. The transaction is the first risk sharing transaction between Nordea and Sweden's largest pension fund Alecta and a continuation of the partnership between Nordea and Dutch pension investor PGGM.
The transaction meets the quality criteria of Simple, Transparent and Standardised ("STS") securitisations and also the first STS-compliant risk sharing transaction referencing pan-Nordic assets. This reflects all parties drive to ensure risk sharing transactions adhere to high standards in terms of how these type of transactions are structured. As part of the transaction, Nordea will at all times retain material net economic interest to each of the underlying loans and the respective borrowers in the portfolio.
Nordea has executed on risk sharing transactions both for its own lending book and for its core clients. Through Nordea's risk sharing programme, the bank is able to support the capitalisation of its lending business at an attractive cost of capital. For Alecta and PGGM, the transaction provides access to high-quality corporate credit originated by a market leading bank in the Nordics, which are credit risks not available through public markets.
Jonas Bäcklund, Head of Group Structuring at Nordea: "We are happy and proud to expand our close collaboration with Alecta and PGGM to the ultimate benefit of our shareholders and our Nordic corporate clients."
Tony Persson, Alecta's Head of Fixed Income and Strategy shares: "It was the 2016 Nordea risk sharing transaction that triggered Alecta's interest into the space. So by participating in this transaction we are closing the circle. With Nordea's Nordic reach this and coming transactions will make it possible for Alecta to support companies and gain exposures outside the bond market. We are happy to be able to share our deep knowledge of the Nordic region with our partner PGGM in this transaction."
"We are thrilled to continue our risk sharing relation with Nordea, after being the anchor investor in their inaugural risk sharing transaction in 2016" adds Barend van Drooge, Deputy Head of Credit & Insurance Linked Investments at PGGM.
"Exposure to Nordea's core corporate clients in the robust Nordic region is attractive as it further boosts the geographic diversification of our portfolio. It is special that we can do this Nordic transaction with our Swedish co-investment partner Alecta."
Source: PGGM