iCapital® and Tikehau Capital Announce Partnership to Broaden Wealth Managers' Access to Private Markets across EMEA
16 september 2022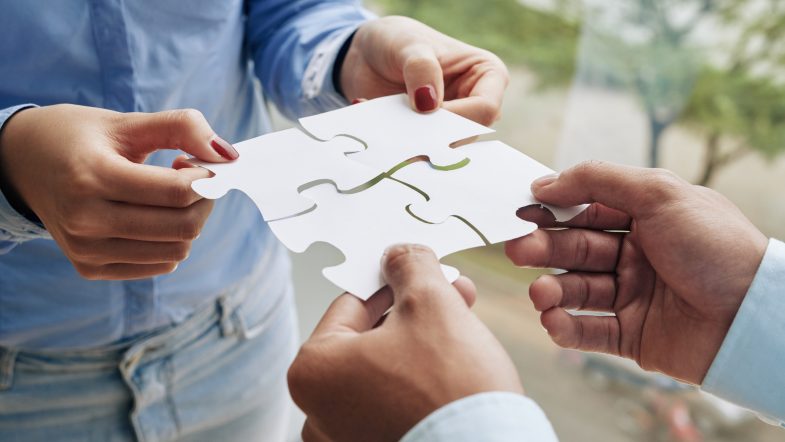 Meets growing high-net-worth demand for alternative investments
Tikehau Capital, the global alternative asset manager, and iCapital, the leading global fintech platform driving access and efficiency in alternative investing for the asset and wealth management industries, today announced a partnership to increase wealth managers' access to Tikehau Capital's private market investing opportunities.
Through the partnership, Tikehau Capital will launch a customized marketplace powered by iCapital's technology to deliver Tikehau Capital's suite of alternative offerings to wealth managers and their high-net-worth clients in the EMEA region.
Initially, the digital solution will provide wealth managers with access to alternative investments which are generally accessible to institutional investors only. It includes the second vintage of Tikehau Capital's Impact-driven real estate value-add strategy, and the third vintage of Tikehau Capital's special opportunities strategy, which allows investors to seize credit opportunities across market cycles and credit dislocation.
Tikehau Capital's offerings will also be made available via Allfunds, the world's largest fund distribution network. iCapital and Allfunds announced a strategic partnership in June 2021 through which iCapital makes private market investment opportunities available for Allfunds' clients.
While institutional investors have long had access to alternative investing opportunities, high-networth  investors and their advisors have historically faced significant barriers such as high investment minimums  and difficulties in accessing top-tier asset managers.
iCapital's technology automates the subscription process, provides transparency into each step of the investing process and seamlessly integrates performance and reporting for alternative investments in an end-to-end digital platform, meaningfully improving the efficiency and client experience of alternative investing.
"We are delighted to partner with iCapital, the leading platform in the alternative investment market for the asset management industry. This strategic partnership is a key step for Tikehau Capital, allowing us to expand our investor base and provide investors with solutions across multiple assets classes," said Antoine Flamarion, co-founder of Tikehau Capital.
"We believe that the trend of retail investors seeking alternative sources of returns that can offer diversification from traditional markets will be a significant force for change, and it is important for Tikehau Capital to address this trend and increase wealth manager's access to private market investment opportunities" added Mathieu Chabran, co-founder of Tikehau Capital.
"Wealth managers working with individual investors are increasingly looking at the private markets to potentially generate high risk-adjusted returns with portfolio diversification. We believe that both Tikehau Capital strategies that will be distributed on the platform are particularly adapted to the current economic context and will meet investors demand." added Vincent Archimbaud, head of Wholesale Europe, Tikehau Capital.
"Today marks another important milestone in our global expansion, and we are extremely pleased to partner with Tikehau Capital, a highly respected alternative asset manager, to provide EMEA wealth managers and their clients with institutional-quality private market investment opportunities," said Lawrence Calcano, Chairman and Chief Executive Officer of iCapital."
"Wealth creation is increasingly taking place outside the public markets. We are delighted to support Tikehau Capital in their ambition to offer banks and wealth managers across EMEA with greater access to the growth and diversification opportunities the private markets can offer to client portfolios," commented Marco Bizzozero, Head of International at iCapital.
Source: Tikehau