Robeco adds 3 members to its sustainable investing team in Singapore
5 mei 2022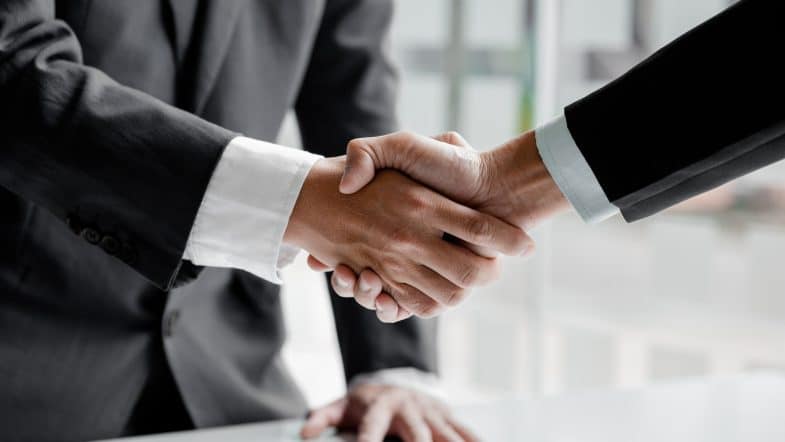 Singapore, 4 May 2022 – Robeco today announces two new hires to strengthen its sustainable investing team in Singapore. Ghislaine Nadaud will be appointed Senior Sustainable Investing Specialist and Rinchen Choegyal as Senior Sustainable Investing Research Analyst, both effective immediately. In addition, Laura Bosch Ferreté has relocated from Rotterdam to take on the role of Sustainable Investing Specialist.
Reporting to Peter van der Werf, Senior Manager Engagement and Rachel Whittaker, Head of Sustainable Investing Research, Ghislaine and Rinchen will provide localized environmental, social and governance (ESG) expertise as an extension of Robeco's Sustainable Investing Centre of Expertise. Together with the relocation of Laura Bosch Ferreté from Rotterdam, this further reinforces Robeco's commitment to advancing ESG capabilities in Singapore and the region. The three new additions will bring the Singapore team to 6 investment professionals, comprising a lead portfolio manager, one credit analysts, three sustainable investing specialists and a client portfolio manager. The firm is expecting two more new hires in the fixed income domain.
Prior to joining Robeco, Ghislaine headed up the first Asia Pacific ESG Solutions team for Sumitomo Mitsui Banking Corporation. Ghislaine started her career as an attorney and practiced corporate and employment law in the Netherlands. She joined the banking industry in 2006 as a legal counsel for ABN AMRO and moved into her specialization in sustainable banking policy and risk management in 2011. Ghislaine moved to Asia in 2016, where she was instrumental in setting up ABN AMRO's first-ever regional sustainability department for its corporate and institutional banking business. Ghislaine has a Master of Laws degree from Leiden University and a post-graduate degree in employment and labour law from Erasmus University Rotterdam. She also completed the Prince of Wales's Business and Sustainability Programme from the Institute for Sustainability Leadership at the University of Cambridge.
In her new role as Senior Sustainable Investing Specialist at Robeco's Sustainable Investing Center of Expertise, Ghislaine will drive the firm's engagement programs on human rights and palm oil in Asia, support the investment team in Singapore with engagement for holdings in the Asia Pacific portfolios and contribute to broader research on human rights at Robeco.
With over a decade's investment experience, Rinchen joins Robeco from Ruffer Investment Management where he was co-manager of the Pacific and Emerging Markets equity portfolio and led the ESG integration process in Asia. Prior to that he was at BlackRock where he spent several years first at iShares and later as research analyst in the Fundamental Active Equities team. Rinchen has a Master of Science in Nature, Society and Environmental Policy from the University of Oxford and a Bachelor of Arts with Honors in Economics and South Asia Studies. He is also certified in Advanced Responsible Investment Analysis by the PRI, the UN-sponsored network of sustainable investors.
In his new role as Senior Analyst focusing on Sustainable Investing Research, Rinchen is responsible for ESG research of companies in the technology sector and integrating it into the investment processes of all of Robeco's fundamental equity and credit strategies.
Laura Bosch Ferreté is a Sustainable Investment Specialist within Robeco's Sustainable Investing Center of Expertise. She is responsible for conducting engagement related to environmental and social topics covering the consumer goods industry. Moreover, she is involved in client facing activities around Robeco's Sustainable Investing approach in Asia Pacific. She joined Robeco in 2016 and held various roles in the Active Ownership department in the Netherlands. Prior to joining Robeco, she gained experience in corporate sustainability research working at the United Nations University and non-profit organizations in Latin America. She holds a Master's in Public Policy from United Nations University and a Bachelor's in Economics from University of Barcelona.
Carola van Lamoen, Head of Sustainable Investing: "Robeco has been a global leader in sustainable investing since 1995. We strongly believe that sustainability is a long-term force for change and a driver to integrate ESG across our investment solutions, actively engage with companies, and work on creating real impact. By diving deeper to understand market dynamics and impact of ESG, our comprehensive sustainable approach leads to better-informed investment decisions. I am thrilled to see the team's expansion which solidifies Robeco's sustainable investing expertise in Singapore. This is the DNA of Robeco's investment approach and a core differentiator in our ability to provide the best long-term investment solution to our clients."
Nayan Patel, CEO of Robeco Singapore: "We are delighted to welcome Ghislaine, Rinchen and Laura to the Singapore team. All have solid experience in the investment industry and a deep passion for sustainability. I believe they will further strengthen the breadth and depth of the existing team to further enhance our unique sustainability offering, ensure we continue to stay ahead of the pack, and deliver the best investment outcomes for our clients."
Source: Robeco