AkademikerPension involved in Irish offshore wind turbine project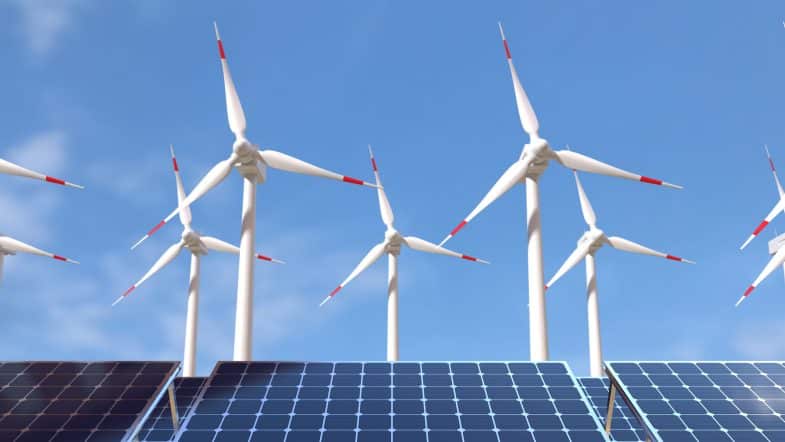 19 January 2023
As a co-investor in Copenhagen Infrastructure Partners (CIP), we are proud to say that CIP, through the investment fund of which we are a part, has taken over 50 percent of an Irish offshore wind turbine project.
The seller is Norwegian Statkraft A/S, which is a leading developer and operator of wind power in the country.
"Like all of CIP's other investments, this aligns precisely with our investment strategy around a good return for our members on a responsible basis. Expanding Europe's wind power is crucial if we are to reduce the use of fossil fuels and achieve the goals of the Paris Agreement", says our director, Jens Munch Holst.
The entire project, which is expected to be Ireland's first commercial offshore wind project, consists of four separate developments which will deliver a total of 2.2GW, which could power approximately two million households.
The wind farm is expected to be commissioned in 2028.
About Copenhagen Infrastructure Partners
CIP is a Danish fund management company that specializes in investments in energy infrastructures. The company was founded in 2012 and is today a global leader, market pioneer and leading investor with a dedicated focus on energy infrastructure. CIP has approximately 130 employees and offices in Copenhagen, New York, London, Hamburg and Tokyo. CIP has seven funds with approximately DKK 90 billion under management. To date, the funds have made over 20 investments in large energy infrastructure assets totaling nearly 8 GW of capacity in the US, UK, Germany, Spain and Taiwan. In addition, more than 15 greenfield energy infrastructure projects are in the process of reaching a final investment decision with the construction phase expected to start within the next 2-3 years. Investors in the funds include several institutional investors from the Nordics, Continental Europe, Great Britain, Israel, Taiwan, Korea, Australia and multilateral organizations, e.g. EIB. The investors in CIP's funds mainly consist of pension and life insurance companies as well as larger family offices.
Source: AkademikerPension