Brunel engages HSBC on climate via shareholder action
12 January 2021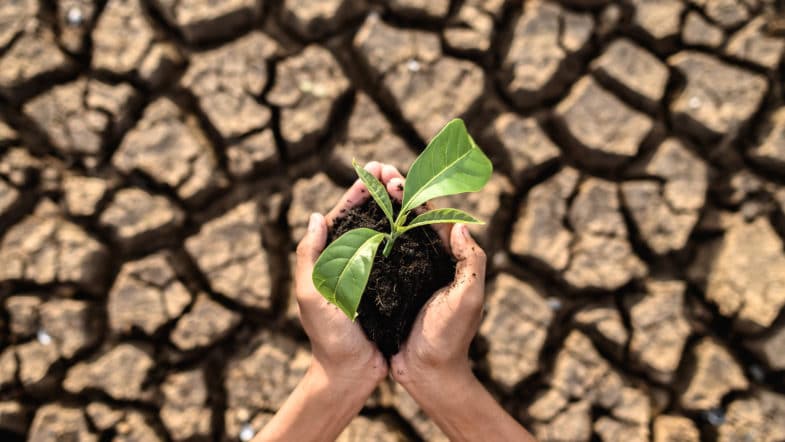 Brunel has taken part in a shareholder action asking HSBC to publish its climate strategy and targets to cut exposure to fossil fuels, in line with the bank's broader Net Zero ambitions.
We believe in engaging with companies that are keen to improve their management of climate risk, and in pursuing engagement all the way up and down the financial chain. The HSBC resolution is the culmination of four years of engagement with the bank by ShareAction, the NGO that has coordinated the resolution. Signatories represent $2.4 trillion in assets.
Laura Chappell
"We believe this resolution will enable the bank to meet the Net Zero ambition it set out," said Laura Chappell. "Banks are the biggest lenders, and so it is crucial for investors to engage with them on this issue, as climate change risk assessment needs to happen along the whole financial chain. As the second–largest provider of fossil fuel financing, HSBC now needs to set tangible medium- and short-term targets to help turn their Net Zero ambition into reality."
Other signatories include Amundi, the largest European asset manager, as well as asset owners and managers from several European countries.
Net Zero ambition
Brunel previously co-filed ShareAction's shareholder resolution at Barclays, which led to the bank committing itself to a Net Zero ambition. That shareholder proposal called on the bank to set and disclose targets to phase out its financing of fossil fuel companies within the energy and power sectors that are not aligned with the goals of the Paris climate agreement. It also called on Barclays to consider the just transition, when developing its phase-out targets.
HSBC
HSBC is Europe's largest bank, while Barclays is one of the ten largest. Among banks, HSBC is also Europe's second largest financier of fossil fuels, after Barclays, according to the Rainforest Action Network (RAN). RAN found it had provided $87bn to some of the world's largest fossil fuel companies since the signing of the Paris Agreement (2016-2019).
The HSBC action takes its cue from the bank's own decision to pursue Net Zero
"The message from the resolution is clear: Net Zero ambitions by top fossil fuel financiers are simply not credible if they fail to be backed up by fossil fuel phase out plans," said Jeanne Martin, Senior Campaign Manager at ShareAction. "Five years after the Paris agreement was signed, HSBC continues to pour billions into the coal sector, a behaviour that is at odds with limiting global warming to 1.5°C. If HSBC is serious about its net zero ambition, it will support this resolution."
Source: Brunel Pension Partnership