PIC agrees forward purchase of UK Government Property Agency Hub at Ruskin Square, Croydon for £268 million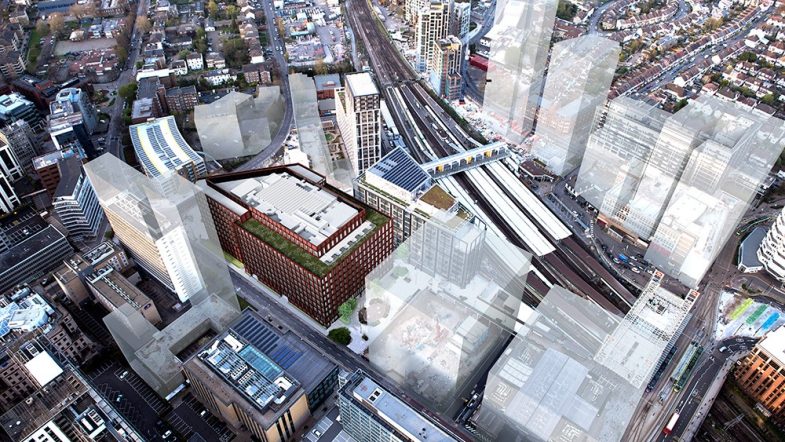 30 March 2023
Pension Insurance Corporation plc ('PIC'), a specialist insurer of defined benefit pension funds, has agreed the £267.6 million purchase of 2 Ruskin Square in Croydon, a new 344,940 sq ft Grade A office, next to East Croydon railway station, from the Schroders Capital UK Real Estate Fund ('SCREF'). The building will be let to the Government Property Agency ('GPA'), providing PIC with secure, predicable, long-dated and index linked cashflows, which are closely aligned to serving PIC's purpose of paying the pensions of our current and future policyholders.
The building, which is due for Category A completion in June 2023, and will be ready for service August 2024, has been specifically designed for occupation by the Home Office, which will accommodate approximately 3,000 civil servants relocating from historical locations around Croydon.
Once completed the building aims to deliver a BREEAM rating of 'Outstanding', having been uplifted from a previous target of 'Excellent', along with achieving a 15% reduction in embodied cardon during construction. It is anticipated that the building will operate on a Net Zero Carbon basis, supporting the Government's ambition to reach net zero carbon emissions by 2050.
2 Ruskin Square represents PIC's second purchase of a GPA Hub within the past 12 months, following the purchase at First Street, Manchester in August 2022. The site has been developed by existing funders Schroders Capital, Stanhope as development manager, and Lendlease as contractor.
James Agar, Head of Long Income at PIC, said: "Government let commercial property assets are an important, on-going area of specific focus for PIC, and we are pleased to make this long-term commitment to supporting the greening and modernisation of the UK Government's estate.
"2 Ruskin Square is a best-in-class development and joins the First Street Hub in Manchester as part of expanding partnership with the GPA."
Clive Anderson, GPA's Director of Capital Projects, said: "The 2 Ruskin Square, Croydon, development is part of the Government Hubs Programme which will provide a smaller, better, and greener estate which supports the Government's ambition to reach net zero carbon emissions by 2050."
Rob Cosslett, Fund Manager at Schroders Capital, said: "The sale of 2 Ruskin Square is in line with SCREF's strategy of divesting out of assets upon completion of the business plan, having successfully pre-let the office space and with development of the scheme now largely complete. We have worked closely with our development partner Stanhope to successfully deliver this best-in-class, highly sustainable building on time and under budget, despite the challenges posed by the Covid-19 pandemic.
Source: Pension Insurance Corporation