PIC invests £83 million in second regeneration lease, funding housing for london borough of newham
16 March 2022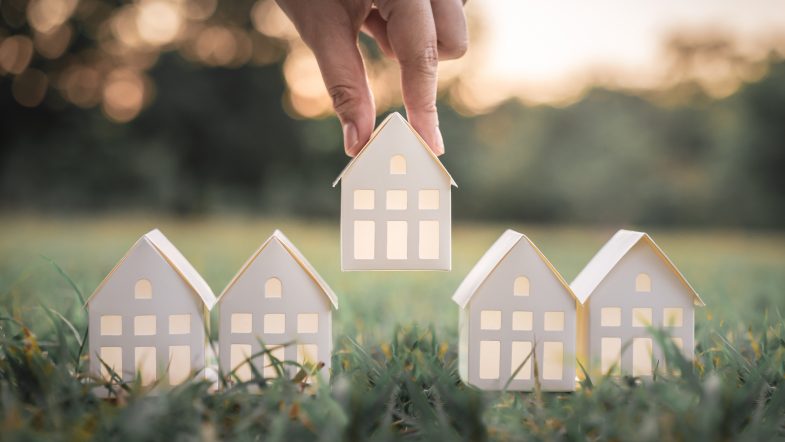 Takes urban regeneration investment to almost £600 million in 18 months
Appropriate reform of Solvency II could unlock billions of Pounds more
London, 15 March 2022 – Pension Insurance Corporation plc ('PIC'), a specialist insurer of defined benefit pension schemes, is making an £83 million investment in partnership with the London Borough of Newham ("LBN") to fund the construction of 161 homes, as part of LBN's housing strategy, which seeks to actively manage the financial and social implications of the area's housing shortfall. The investment will fund the regeneration of a brownfield, industrial site near London City Airport to permanently re-home local families, with up to 50% of the properties intended to be affordable housing, generating considerable social value. Reef Group are the developers.
The project is a key part of LBN's housing strategy, through which they plan to acquire large scale development to provide much needed affordable homes. The strategy will not only provide secure, good quality housing for residents currently in temporary accommodation, but also provide LBN with a rental income which helps address their overall funding shortfall, as well as a stock of well-maintained, environmentally friendly properties for decades to come, which LBN has the option to purchase for £1 at the end of the 50 year lease. The Regeneration Lease structure provides PIC with long-term, inflation-linked cashflows which will be used to pay the pensions of its policyholders over coming decades.
Projects funded using the Regeneration Lease model offer benefits to all stakeholders throughout their lifecycle, for example through increased employment and significant spend in the local economy in the short-term during construction.
This transaction builds on PIC's recent £130 million cornerstone investment, also through a Regeneration Lease, in the UK's largest urban regeneration development, Wirral Waters One, as well as a £67 million debt investment PIC made with the London Borough of Bromley in August 2021. That investment is being used to purchase up to 300 affordable properties outright, significantly reducing the Borough's cost of emergency nightly accommodation for families in need of temporary accommodation. The cost of maintaining households in emergency accommodation is a major financial pressure for local authorities across the country.
PIC expects to invest £30 billion in productive finance projects1 by 2030, but as its recent analysis of the current review of the Solvency II regulatory framework made clear, this figure could rise to £50 billion with appropriate, timely reform.
Councillor Terence Paul, Lead Member for Finance & Corporate Services at Newham Council, said: "Closing this transaction with PIC allows us to move ahead with this key policy initiative. We are delighted to have PIC working with us on this project as they have the expertise and the focus to make the project a success over the coming decades, bringing considerable social value to the Borough."
James Agar, Head of Long Income at PIC, said: "We are pleased to have completed our second Regeneration Lease investment, which will help LBN tackle the financial costs and the long-term social impact of the housing shortfalls within the Borough. As purposeful investors we need our investments to provide secure cashflows to back our pension payments to our policyholders over the coming decades, so it's vitally important that they generate considerable social impact in the short term and value in the long term. I look forward to working with LBN and our development partners Reef on this important development."
Source: PIC