Railpen awards £2bn multi-asset credit mandate to Neuberger Berman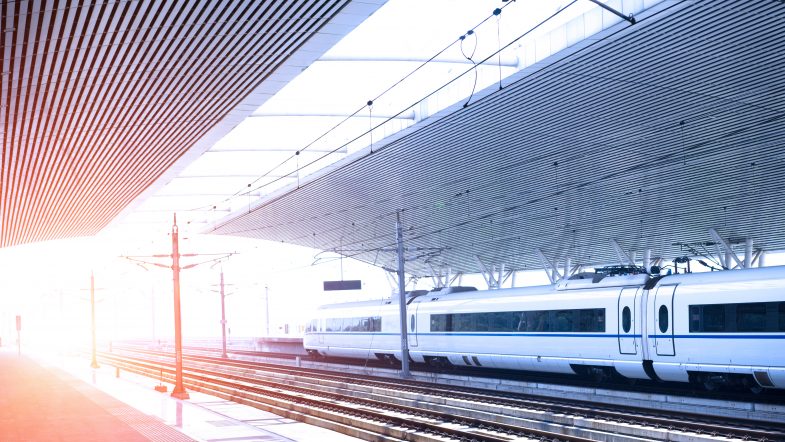 3 August 2023
Railpen, one of the largest pension funds in the UK, has awarded a £2bn mandate to manage a liquid multi-asset credit strategy to Neuberger Berman, a private, independent, and employee-owned investment manager. The mandate establishes a strategic partnership between the two firms and will focus on investments across a broad range of credit sectors covering both the investment grade and non-investment grade space.
The strategy will sit within Railpen's Growth Fund, which is a multi-asset portfolio, and has been designed to help Railpen deliver on the Growth Fund's risk and return objectives, The Growth Fund, is managed by Craig Heron, Head of Public Markets, and consideration was given on how best to integrate the Trustee's ESG beliefs. The strategy aims to deliver attractive risk-adjusted returns, utilising Neuberger Berman's extensive expertise in fixed income investing, and environmental, social, and governance (ESG) proficiency.
Railpen, which manages around £34bn of assets on behalf of the railway industry, is committed to investing securely and sustainably. The strategic partnership with Neuberger Berman will enable Railpen to continue its commitment to securing its members' future's.
The mandate will be run by Neuberger Berman's experienced team of credit investment professionals, who will leverage the firm's proprietary research and risk management capabilities to identify attractive investment opportunities and manage risk.
Ed Jones, head of UK institutional client business at Neuberger Berman, says: "We are pleased to be able to help Railpen's members achieve their investment goals in its Growth Fund by utilising our liquid credit expertise across the broad range of market sectors."
Harsha Patel of the External Manager Oversight team at Railpen says: "We are excited to be partnering with Neuberger Berman to deliver a liquid multi-asset credit strategy that will help us achieve our investment goals. The firm's expertise in credit investing, combined with strong ESG capabilities, makes Neuberger Berman an ideal partner for us as we continue to secure our members future".
The strategic partnership between Railpen and Neuberger Berman is expected to be a long-term collaboration that will deliver sustainable, long-term returns for Railpen's members.
Source: Railpen