Aegon AM buys North Westerly CLO management business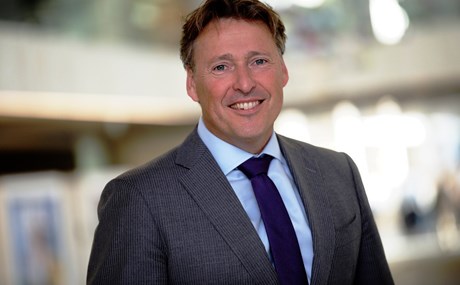 28 april 2023
Aegon Asset Management (Aegon AM) is to buy NIBC Bank's North Westerly European Collateralized Loan Obligation (CLO) management activities.
The transaction will see Aegon AM acquire NIBC's UK based team and CLO platform consisting of three CLOs with assets under management (AuM) of circa EUR 1.2 billion (bn), for an undisclosed consideration.
The move will further strengthen Aegon AM's Alternative investment capabilities, which include Dutch Mortgages, Private Placements, Direct Lending, Leveraged Finance (CLO), Structured Finance and Real Assets.
Aegon AM already has a successful and growing US CLO franchise with AuM of USD 5.4bn and 12 CLOs currently in the market. This transaction allows Aegon AM to accelerate its ambitions to expand the franchise to European CLOs with the aim of becoming a leader in the European CLO market as well.
The North Westerly team will be based in Aegon AM's London office. The team is one of the longest-active European CLO managers and brings to Aegon AM a solid 20-year track record of managing European CLOs.
Commenting on the deal, Aegon AM global chief executive Bas NieuweWeme says: 'The acquisition of North Westerly provides the opportunity to accelerate our growth plans for our alternative fixed income business by expanding with a European CLO business to build upon our success in the US market. The team has enormous experience, an excellent track record and a strong CLO platform. It is also a pioneer in applying ESG principles to CLOs. This provides a strong fit with Aegon AM's responsible investment leadership position.'
'I am looking forward to welcoming the North Westerly team to Aegon AM and to working with them as we further expand our strong alternative investment franchise, and our other offerings to our growing global client base.'
The closing of the transaction is expected in June 2023.
Source: Aegon AM