BNP Paribas Asset Management enhances responsible index fund range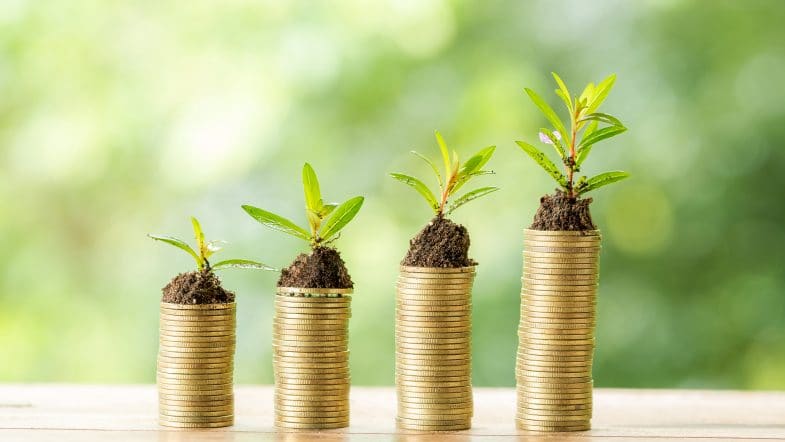 13 december 2021
BNP Paribas Asset Management ('BNPP AM') announces that it is upgrading 18 of its ETFs[1] to ESG[2] indices and Paris-Aligned Benchmark ('PAB') standards[3], in order to enhance the responsible nature of its BNP Paribas Easy range. The changes mean that 83% of BNPP AM's range of index funds representing more than EUR 16 billion[4] are now classified as SFDR[5] Article 8 or Article 9.
Isabelle Bourcier, Head of Quantitative & Index Management at BNPP AM, comments: "The move towards sustainable indices, including PAB, is a decisive step and a major axis of our development, which reaffirms our ambition to position ourselves as a key player in index solutions integrating ESG and decarbonisation. Since mid-2017, all of our ETF launches have focused on sustainable indices with the aim of having a predominantly responsible range. Our offering within ESG index solutions now covers all equity and bond markets, a range of geographic areas and multiple ESG thematic investments, allowing us to offer new solutions to investors committed to a responsible approach."
In addition to the SRI[6] criteria already applied, ETFs and index funds tracking the MSCI SRI S-Series 5% Capped range adopt the characteristics of Paris Aligned Benchmarks, the objective of which is specifically to reduce the carbon intensity of the index by at least 50% compared to the initial investment universe in the first year and to achieve a decarbonisation objective of at least 7% annually in subsequent years, in line with the trajectory of the Paris Agreement. There are seven sub-funds in BNPP AM's index range impacted by this development, which now benefit from an SFDR Article 9 classification.
ETFs and index funds tracking the MSCI ex-CW (Controversial Weapons) range are moving towards MSCI ESG Filtered Min TE[7] indices. ESG criteria are integrated by selecting issuers with better ESG scores within their benchmark investment universe and by excluding certain controversial sectors (including tobacco, coal and controversial weapons)[8] while minimising tracking error. Five sub-funds are impacted, which benefit from an SFDR Article 8 classification.
ETFs and index funds tracking Smart Beta indices are also adopting ESG criteria, selecting issuers with better ESG scores within their relevant investment universe, and excluding certain controversial sectors. Six sub-funds are impacted, which benefit from an SFDR Article 8 classification.
Alongside these index changes, BNP Paribas Easy ECPI Global ESG Blue Economy and BNP Paribas Easy ECPI Circular Economy Leaders funds have seen their SFDR classification evolve from Article 8 to Article 9, to better reflect their objectives within responsible investment.
[1] Exchange Traded Funds
[2] Environmental, Social & Governance
[3] Benchmark regulation: https://www.amf-france.org/fr/actualites-publications/dossiers-thematiques/benchmark
[4] EUR 16.4 billion as at 24 November 2021. Source: BNPP AM.
[5] Sustainable Finance Disclosure Regulation. Regulation 2019/2088 of the European Parliament and of the Council of 27 November 2019 on the information to be provided with regard to sustainable development in the financial services sector. Article 8: a product that promotes environmental or social characteristics. Article 9: a product that has sustainable investment as its objective.
[6] Socially Responsible Investment
[7] Tracking Error
[8] The index notably excludes companies involved in unconventional fossil fuels, the production of tobacco and certain types of weapons that could be qualified as controversial, as well as companies facing recent critical controversies that could compromise alignment with the 10 principles of the United Nations Global Compact.
Source: BNPP AM