Bouwinvest's 2022 average return on invested capital marginally positive in defiance of challenging market circumstances – Annual Report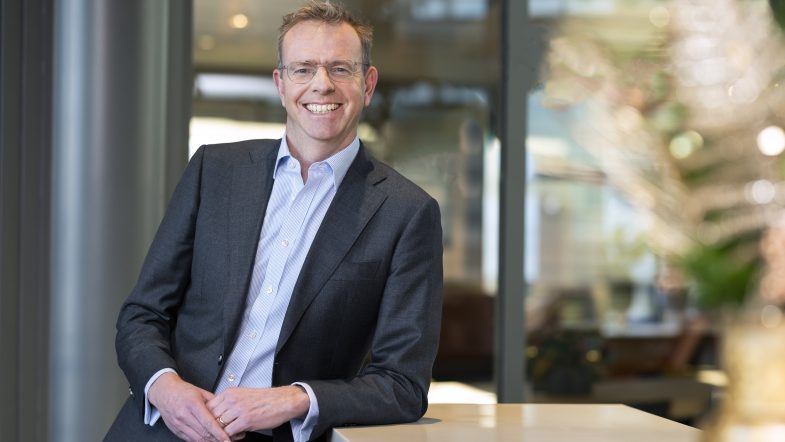 13 april 2023
The funds and mandates managed by Bouwinvest Real Estate Investors delivered a marginally positive average return on invested capital over its total €15.9 billion AUM in global real estate last year, despite the turmoil on the markets.
At the same time, Bouwinvest continued to develop and achieve new targets around environmental performance, environmental risk, social impact and solid governance in line with investors' expectations for impactful investment.
This effort is increasingly bearing fruit. In 2022, Bouwinvest increased its investments in portfolio buildings achieving an above average sustainability performance (GRESB) from 79% in 2021 to 81% 2022. Similarly, 80% of the acquisition transactions in the Dutch Residential Fund were in the mid-rental segment last year, versus 58% in 2021. Total capital invested in healthcare real estate rose to €668 million in 2022 (€600 million in 2021).
In 2022, Bouwinvest formalized 11 core ESG and economic themes, ranging from minimising the climate impact of its buildings and wider portfolio, to contributing to affordable housing and healthcare and generating absolute and relative financial performance for its investors. Bouwinvest outperformed five of its key seven investment market benchmark indices last year, compared with three out of six in 2021 and made further progress towards its commitment to achieving the targets laid down in the Paris climate agreement by 2045.
Mark Siezen, Bouwinvest CEO: "We are positive about the long-term perspective for real estate markets in general and the ability of Bouwinvest to excel as a manager in the future dynamic environment. We will continue to develop our business and are planning to launch new investment strategies, including an impact strategy focusing on investments to improve affordability and liveability for communities in Dutch cities. Other investment vehicles potentially include a European Living and Build-to-Rent strategies. This will enable us to expand our domestic and international investor base and it will also allow us to further strengthen our capabilities and build our team to serve existing investors across our current Dutch funds and international mandates."
Bouwinvest's average total portfolio return on invested capital was 0.1% in 2022, compared with 13.2% the previous year. The average return for Bouwinvest's Dutch market funds across property sectors was 1.3% last year, versus a negative return of -2.3% for its international markets mandate over the same period.
Bouwinvest acquired €709 million in properties in 2022 and realised solid year-on-year growth in 'entrusted capital' from investors of €400 million to a total of €19 billion in 2022. In 2022, a total redemption request of € 410.9 million was submitted by three investors in the open funds.
The broadly neutral return on invested capital was achieved against a background of losses across all mainstream investment asset classes, including real estate, in 2022.
Mark Siezen: "From a market perspective, last year was marked by significant geo-political, financial, social and environmental turbulence. As we emerged from the worst of the Covid-19 pandemic, and economies were showing clear signs of recovery, we were faced with Russia's invasion of Ukraine. Next to the human tragedy and economic problems that this created, it also led to more uncertainty and ignited inflation. The reaction of the Fed, ECB and other central banks has been a series of rapid and significant interest rate rises, aiming at bringing inflation under control. Consumer and investor confidence deteriorated rapidly, and so, subsequently, did asset pricing. In addition, the impact of climate change was again more evident in 2022, with flooding, droughts, bush fires, heat stress and storms becoming more frequent and severe. I am very pleased that Bouwinvest delivered a robust performance to our clients under these challenging circumstances."
Source: Bouwinvest