Frank Roeters van Lennep steps down as Chief Investment Officer PGGM at the end of 2023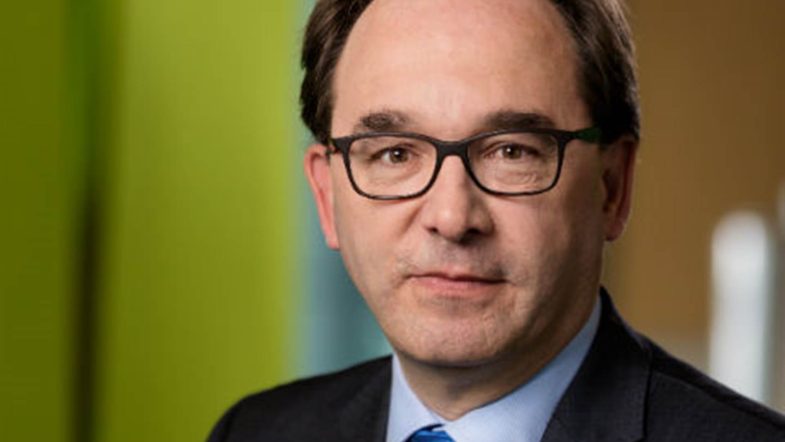 18 september 2023
Frank Roeters van Lennep will be stepping down from his position as Chief Investment Officer at PGGM at the end of 2023. He has been responsible for internally managed public and private market investments since early 2022 and was CIO Private Markets at PGGM from 2016 till 2022.
Under Frank's leadership, PGGM has developed and expanded its various private markets investments into an internationally leading and recognized platform of private markets investment categories.
Frank has worked for PGGM since 2014 where he started as head of Infrastructure Investments after a career at KPMG. He has chosen to end is nine year period at PGGM in pursuit of other opportunities: ,,After careful consideration during the last couple of months, I have come to the conclusion that it will be good for the organization and myself that I step down and continue my career outside PGGM.
,,It is with pride that I look back on what we have achieved within PGGM Investments, especially within the private market asset classes. We have been given the opportunity to develop great propositions and been able to build excellent teams to execute these. As we stand at the start of implementing Strategy 2030 with the emphasis on making impact this opportunity will now extend to other asset classes, as well as to the whole portfolio of our client PFZW. I fully support this ambitious strategy, but consider it better that someone else will lead the charge.''
Geraldine Leegwater, Chief Investment Management at PGGM: ,,For nine years, Frank has contributed considerably to the development of PGGM Investments and more specifically to our great platform of Private Market investments. As member of the Board of Directors he took responsibility in the first phase of developing the concept of 3D investing in which impact plays a more important role. We have benefitted a lot from his broad experience, creativity, energy and not least from his enjoyable personality.''
Source: PGGM