Robeco introduces Carbon Offset Share Classes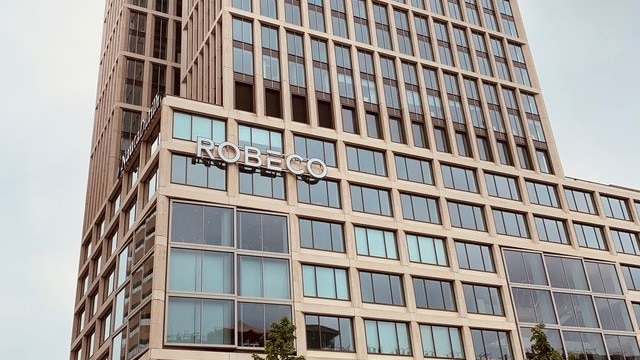 12 oktober 2023
Empowers investors to contribute to climate solutions beyond reducing financed emissions

Promotes effective carbon markets and supports local communities in emerging markets

Offered for three climate-orientated investment strategies
Robeco today has launched its first Carbon Offset Share Classes. By investing in these share classes, Robeco empowers clients to continue their decarbonizing efforts in line with the Paris Agreement, and even take an extra step.
Carbon markets are trading systems in which carbon credits1 are bought and sold. When clients choose for carbon offset share classes, a part of their investment is used to purchase carbon credits. With regards to their still existing financed emissions (scope 1 and 22) Robeco offers clients an equivalent of carbon credits, which they can use to help sustainable projects, such as rebuilding forests.
Robeco starts offering carbon offsetting share classes for three climate-focused investment strategies:
RobecoSAM QI Global SDG & Climate Conservative Equities

RobecoSAM Climate Global Credits

RobecoSAM Net Zero 2050 Climate Equities
Through these carbon offset share classes, Robeco's clients can contribute to projects that actively combat climate change beyond just reducing emissions in their investment portfolio. They will help finance climate projects that benefit local communities, and contribute to inclusive economic growth. For example, in Bangladesh a project is focused on repairing leaking gas infrastructure with the purchase and import of specialized leak detectors. Local people are being trained in how to check for, and fix gas leaks to cut emissions.
Carbon markets are facing significant challenges concerning their integrity and reliability. This makes it challenging for investors to operate confidently within this space. Robeco has addressed these concerns in the design of the Carbon Offset Share Classes by strictly following the mitigation hierarchy:
First and foremost: reduce emissions. The carbon offset share class is offered only for Climate funds that have a carbon footprint reduction objective linked to a Paris-Aligned Benchmark of Climate Transition Benchmark, which both incorporate a 7% year-on-year decarbonization trajectory.

Additionally: compensate. The carbon credits are not used to make the funds CO2 neutral, but to support climate action elsewhere in the economy. The financed emissions are thus voluntarily compensated.
To ensure the quality of the credits offered to clients, Robeco has set high standards to screen partners and their projects. The credits are sourced only from reputable partners who perform rigorous due diligence on any project they offer. Secondly Robeco applies a quality framework on the projects and perform due diligence themselves. Thirdly, Robeco makes use of a specialized rating agency that performs independent third-party quality assessments of carbon projects.
Lucian Peppelenbos, Climate Strategist: "The launch of the carbon offset share classes, underpins Robeco's commitment to sustainability and responsible investing. Research shows carbon markets can halve the costs of implementing the Paris Agreement. At this moment, globally EUR 1 trillion is invested in climate solutions. The biggest part is invested in industrialized countries. However, we need EUR 4 trillion for the net-zero transition, the biggest part of which has to be invested in developing countries so that we decarbonize the wider global economy. The set-up of our carbon share classes offers the possibility to our clients to contribute to this important goal. "