Credit Suisse appoints Ulrich Körner new Group Chief Executive Officer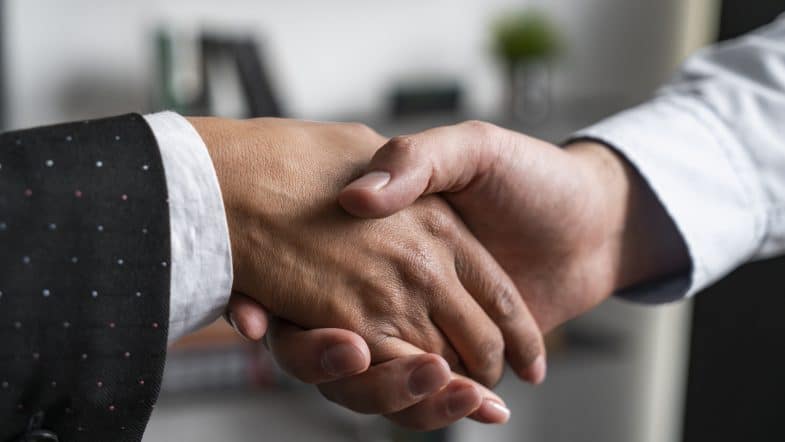 28 July 2022
Credit Suisse Group AG (Credit Suisse) today announced the appointment of Ulrich Körner as Group Chief Executive Officer from August 1, 2022, replacing Thomas Gottstein, who is resigning. At the same time, the bank has announced that it is conducting a comprehensive strategic review with the following objectives:
Consider alternatives that go beyond the conclusions of last year's strategic review, particularly given the changed economic and market environment. The goal of the appraisal will be to shape a more focused, agile Group with a significantly lower absolute cost base, capable of delivering sustainable returns for all stakeholders and first-class service to clients.
Strengthen its world-class global wealth management franchise, leading universal bank in Switzerland and multi-specialist asset management business.
Transform the Investment Bank into a capital-light, advisory-led Banking business and more focused Markets business that complements the growth of the wealth management and Swiss Bank franchises.
Evaluate strategic options for the Securitized Products business, which may include attracting third-party capital into this market-leading, high-return platform, to capture untapped growth opportunities and free up additional resources for the bank's growth areas.
Reduce the Group's absolute cost base to below CHF 15.5 bn in the medium term, in part through a company-wide digital transformation that prudently ensures durable savings while remaining focused on improving risk management and risk culture.
Credit Suisse will provide further details on the progress of the strategic review, including specific performance goals, with its third-quarter 2022 results.
Axel P. Lehmann, Chairman of Credit Suisse, said: "I am delighted to welcome Ueli as our new Group CEO, to oversee this comprehensive strategic review at a pivotal moment for Credit Suisse. With his profound industry knowledge and impressive track record, Ueli will drive our strategic and operational transformation, building on existing strengths and accelerating growth in key business areas. Since becoming Chairman and reviewing the bank's portfolio with our newly refreshed Board of Directors, I have come to appreciate the world-class quality of our businesses. But we need to be more flexible to ensure they have the necessary resources to compete. Our goal must be to become a stronger, simpler and more efficient Group with more sustainable returns. I would like to thank Thomas for his commitment to Credit Suisse over more than two decades and in particular as Group CEO. He has made an enormous contribution to Credit Suisse and always served our clients in Switzerland and beyond with integrity and entrepreneurial spirit. I wish him all the best in his future endeavors."
Thomas Gottstein, outgoing CEO of Credit Suisse, said: "It has been an absolute privilege and honor to serve Credit Suisse over these past 23 years. Credit Suisse has formidable client franchises in all four divisions globally and an immense talent pool across more than 50,000 colleagues worldwide. Despite the challenges of the past two years, I am immensely proud of our achievements since joining the Executive Board seven years ago and more recently in strengthening the bank, recruiting a top-caliber Executive Board, reducing risk and fundamentally improving our risk culture. In recent weeks, for personal and health-related considerations, and after discussions with Axel and my family, I concluded that now would be the right time to step aside and clear the way for new leadership to fully embrace the important initiatives announced this morning, which I wholeheartedly support."
Ulrich Körner, new CEO of Credit Suisse, said: "I thank the Board of Directors for the trust they have placed in me as we embark on this fundamental transformation. I am looking forward to working with all colleagues across the bank and the Executive Board and devoting my full energy to execute on our transformation. This is a challenging undertaking but at the same time represents a great opportunity to position the bank for a successful future and realize its full potential. I would also like to thank Thomas wholeheartedly for his support and partnership."
Ulrich Körner joined Credit Suisse April 1, 2021, as CEO Asset Management. He joined from UBS where he served as member of the group executive board for eleven years, of which six years leading the Asset Management division. Prior to this role he served as Chief Operating Officer. From 2011 he additionally headed the region Europe, Middle East and Africa for UBS. Before joining UBS, he was an executive at Credit Suisse and held various roles, including Chief Financial Officer and Chief Operating Officer of Credit Suisse Financial Services and CEO Switzerland. Ulrich Körner holds a PhD in Business Administration from the University of St. Gallen (HSG).
Source: Credit Suisse