DWS strengthens management team
11 August 2022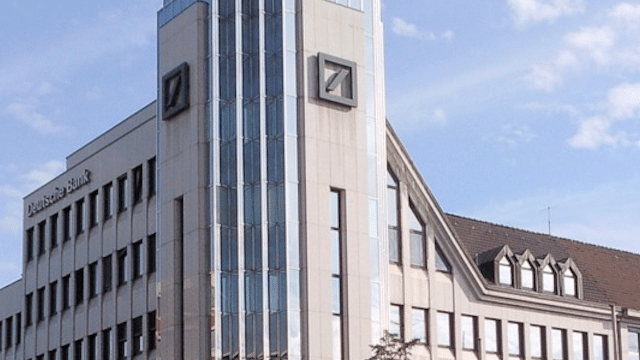 DWS Group is strengthening its Executive Board with two new members: Karen Kuder will join the board as Chief Administrative Officer (CAO), Angela Maragkopoulou will become the Chief Operating Officer (COO). They will take over from Mark Cullen, who will step down from DWS's Executive Board at the end of the year. Going forward, the body will consist of three women and four men.
"With Karen Kuder and Angela Maragkopoulou, we are gaining two experts who have shown an outstanding performance in their respective areas of expertise and who will help shape the further development of DWS," said Karl von Rohr, Chairman of the Supervisory Board of DWS. "We ensure personnel clarity at an early stage and an orderly handover. At the same time, we are strengthening the Executive Board in a targeted manner with excellent legal and technological skills. These hires show the attractiveness of the DWS franchise."
Stefan Hoops, CEO of DWS, added: "As General Counsel of Deutsche Bank, Karen Kuder adds longstanding experience and expertise to DWS. As CAO, she will continue to develop and strengthen the control functions and governance structures of our firm as a standalone, publicly listed asset manager. Angela Maragkopoulou has been responsible for developing fascinating technological solutions in the B2B area of Deutsche Telekom and has successfully managed global transformation projects. As COO, and together with her team, she will complete DWS's transformation to a modern, stand-alone IT and operations landscape. Furthermore, she will drive the development of a data strategy and digital channel strategy going forward. I am very much looking forward to working with both."
Karen Kuder has been Chief Counsel of Deutsche Bank since May 2020, where she restructured the legal department, supervised the governance of the Deutsche Bank Group and reached significant settlements with regulators in Germany, Europe and the US. Previously, she was responsible for Deutsche Bank's management structures worldwide (Chief Governance Officer) from 2018. Kuder was active in the bank's own business with mergers and acquisitions as well as in a leading position in the German corporate clients' business. Her broad experience also includes positions in the bank's risk department and at DWS in London and Luxembourg. Kuder joined Deutsche Bank in 1992 and trained as a bank clerk in Dresden for two years. She then studied law and received her doctorate in 2006 part-time at the Technical University of Darmstadt.
Angela Maragkopoulou was most recently Chief Information Officer B2B and Senior Vice President B2B and Data Analytics at Deutsche Telekom IT GmbH. She is responsible for the development of software solutions for Cash Management Cycle and Assurance processes at Telekom Germany and T-Systems. She also led the Advanced Data Analytics division and accompanied the Telekom IT Hub for Artificial Intelligence and Robotics. Prior to joining Deutsche Telekom IT GmbH, Maragkopoulou spent 19 years in various national and international leadership roles at Vodafone, most recently as Global Head of Internet of Things (IoT) and Software Defined Networks (SDX) Operations. During her career, Maragkopoulou successfully managed various global transformation programs and carve outs. Her professional focus lies on the Internet of Things, Artificial Intelligence, start-up design and agile innovation methods. She is a sought-after speaker at international tech conferences and an advisory board member of the TM Forum. Maragkopoulou holds a Bachelor's degree in Physics, a Master's degree in Electronics and Radioelectronics, and an MBA from the University of Athens.
Kuder will join the Executive Board of DWS on November 1, 2022, and Maragkopoulou will follow on January 1, 2023. The appointments are subject to approval by the supervisory authorities.
At the same time, Mark Cullen will step down from the DWS Executive Board at the end of the year and leave the firm after 30 years of exceptional service to the Deutsche Bank Group after a transition period in spring 2023. Cullen joined Deutsche Bank in the Global Equities division in 1992 and served in a variety of senior management roles including Head of Asia Pacific Equities, Head of Emerging Market Equities and Global Equities Chief Operating Officer before moving to Deutsche Asset Management in 2004 as Global Chief Operating Officer. In 2015 he served as Global Head of Deutsche Bank Group Audit, before joining the DWS Executive Board in 2018 as Group Chief Operating Officer, responsible for Information Technology, Operations, Information Security, Corporate Services, Legal, Compliance, AFC / AML and Data Protection.
"With Mark Cullen, a well-respected leader is leaving the company. During his term, he made very significant contributions to DWS, particularly focusing on costs and efficiency, strengthening control functions and architecting the first steps toward a DWS stand-alone, modern asset management technology platform. Mark's dedication and loyalty have been the hallmark characteristic of his decades long career. We are indebted to his commitment and service, and wish him all the best in his future endeavors," said von Rohr.
Source: DWS