Helaba launches debt fund platform "HLB Private Markets"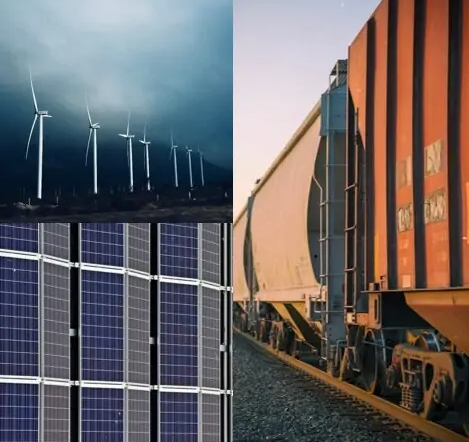 21 September 2023
"Infrastructure Debt Fund I" is the first in a series of debt funds with target volumes of EUR 200 – 500 million each.
Total initial capital commitment in the three-digit million range
Global institutional investors gain access to high-quality senior debt transactions in the infrastructure sector supported by Helaba's structuring and analysis expertise
Additional asset classes planned for debt fund platform
As one of the leading banks in the German market, Helaba Landesbank Hessen-Thüringen has reached an important milestone with the launch of the new debt fund platform "HLB Private Markets" based in Luxembourg. Helaba launched the "Infrastructure Debt Fund I" together with a large Canadian institutional investor with the support of Mount Street, which implemented the fundraising strategy for the "Infrastructure Debt Fund I" together with Helaba and acts as an independent portfolio manager for the HLB Private Markets platform operates. The infrastructure debt strategy developed by Helaba enables investors to use individually tailored debt fund solutions.
The first debt fund is a sub-fund of "HLB Private Markets SCSp, SICAV RAIF". The launch of the first infrastructure debt fund is the beginning of a series of closed-end debt funds that invest in loans issued by Helaba. In the future, Helaba will offer debt investment strategies in various asset classes with opportunities for co-investments in parallel to its high-quality lending business.
Christian Schmid, member of the board of Helaba, comments on this forward-looking concept: "With the launch of "HLB Private Markets", Helaba is opening a decisive chapter in its development: we are acting as a driving force for the sustainable growth of both our investor partners and our customers on. The platform offers investors the opportunity to benefit from our expertise in loan structuring and analysis through co-investments with Helaba. We would especially like to thank our Canadian investor partner for the trust they placed in us when we launched our first debt fund. We look forward to future collaboration and shared value creation."
"Thanks to our sourcing capabilities from Helaba's extensive deal flow, we can allocate 100% of the committed capital at the first closing within just three months," adds Christian Wolff, Head of Syndicate & Investor Markets, Asset Finance at Helaba. "The debt investments issued by Helaba are characterized by solid projects with strong cash flow and risk-reducing financing models. Our investor partners can benefit from highly attractive transactions with a particular focus on sustainability aspects and the increased interest rate environment. The independent, renowned portfolio manager Mount Street represents a further advantage of the "HLB-Private Markets" platform for our investor community," adds Wolff.
Erwin Hennenberg, Managing Director of Mount Street Portfolio Advisors, comments: "We are pleased to support Helaba in setting up its new debt fund platform and its "Infrastructure Debt Fund I". At this important strategic milestone for Helaba, we were able to demonstrate our comprehensive expertise in dealing with complex portfolios and in portfolio management." Ingo Wichelhaus, Co-Head of Business Development, Mount Street, adds: "We are pleased to support Helaba with our "We have supported our holistic offering of advisory and solution-oriented services by offering a broader range of investors access to Helaba's tailored, sustainable infrastructure assets."
Fund management and services for the debt fund platform are provided by the international APEX Group Ltd. Legal and tax advice was provided by the German and Luxembourg teams at Luther Rechtsanwaltsgesellschaft.
Source: Helaba