LGIM appoints Silvia Schaak as Co-Head of Institutional Germany, Switzerland & Austria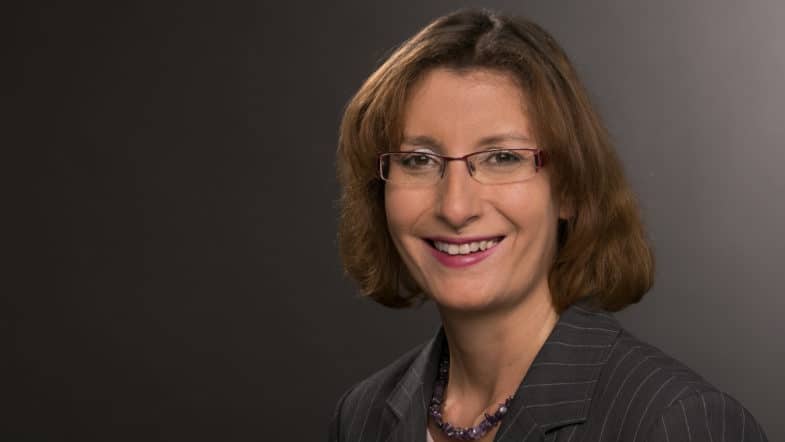 20 January 2021
Legal & General Investment Management has appointed Silvia Schaak as Co-Head of Institutional Germany, Switzerland & Austria with effect from 1 January 2021. In this role, she reports to Volker-Kurr, Head of Europe Institutional and also Co-Head of Institutional Germany, Switzerland & Austria
Silvia Schaak joined LGIM in January 2018 as Institutional Client Director and has since been responsible for expanding the client base in German-speaking countries as well as servicing institutional clients. In these three years, LGIM has been able to triple its assets in this region. In total, LGIM manages €64 billion in Europe outside the UK (as of 30 June 2020).
Volker-Kurr
"With her many years of experience as a portfolio manager, Silvia Schaak is immensely important in our team ", comments Kurr. "She is highly regarded by institutional clients due to her deep expertise. She seamlessly takes on the role of portfolio manager or product specialist for specific asset classes and demonstrates extensive experience and deep expertise in business development, client relations, client retention and people management.
Her appointment is the logical consequence of her excellent and impressive work over the past three years. I look forward to further growing our institutional business in Germany, Switzerland & Austria with Silvia Schaak in her new role."
Credit Suisse
Prior to joining LGIM, Schaak was Head of Multi-Asset Class Solutions at Credit Suisse Germany and responsible for Institutional Portfolio Management at CS Kapitalgesellschaft mbH. In a previous position, she was a portfolio manager for institutional clients at Credit Suisse Asset Management. She holds a degree in business administration and is a CFA Charterholder (Chartered Financial Analyst).
Source: Legal & General