Supervisory Board extends appointments to the Management Board of Stephan Meyer and Frank Oliver Paschen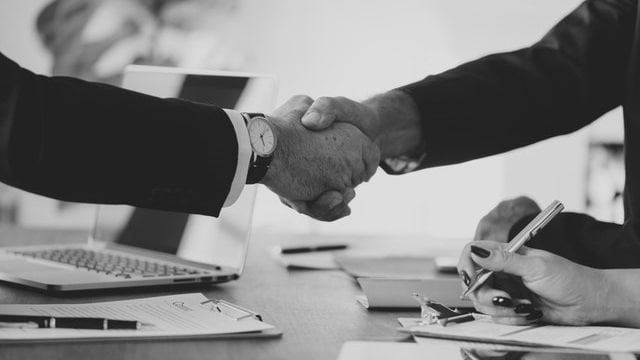 30 October 2020
The Supervisory Board of the PENSIONSKASSE der Hamburger Hochbahn Aktiengesellschaft -VVaG- is pleased to be able to continue the successful cooperation with the Management Board members Stephan Meyer and Frank Oliver Paschen.
The contracts, which will run until the summer of 2021, were extended early by five years to 2026.
In the past two years, the Management Board and its highly specialized team have succeeded in significantly improving the economic situation of the PENSIONSKASSE in an extremely difficult environment, further increasing the level of professionalism and making the company with all its regulatory challenges fit for the future.
The graduate business mathematician and actuary (DAV) Stephan Meyer (left in the picture) came to PENSIONSKASSE in summer 2018 after many years as a senior manager in the actuarial department of an auditing company and is responsible for the areas of risk management, accounting, insurance operations, insurance technology and digitization / IT.
The fully qualified lawyer Frank Oliver Paschen (on the right in the picture) had already worked successfully for two decades as a board member and managing director in various companies, including company pension schemes, before he started at PENSIONSKASSE in summer 2018 and is well known and well networked in the industry. Paschen is responsible for the capital investments, capital investment reporting and controlling, public relations, legal and human resources departments.
Source: Hamburger Hochbahn