AkademikerPension: We are investing DKK 500 million in a new climate fund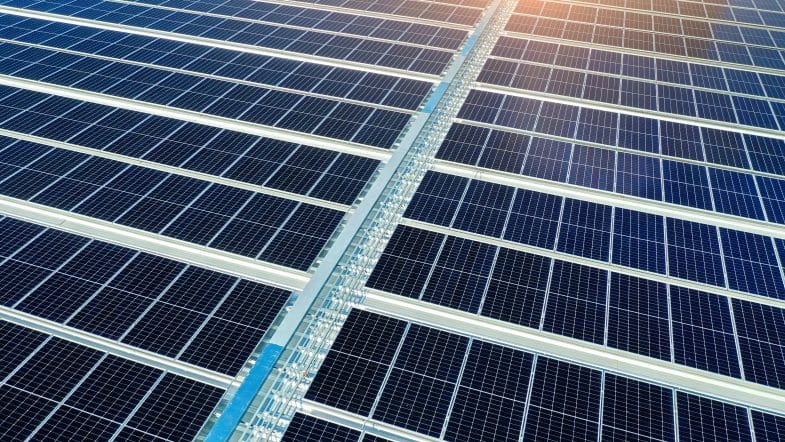 30 May 2023
The strategy of investing even more funds for the green transition has just been given an even more solid financial foundation to stand on.
Because with an investment of almost DKK 500 million in a French renewable energy fund, AkademikerPension is setting even more speed in the development of European water and solar energy.
"I'm probably repeating myself when I say again and again that we want returns and responsibility to go hand in hand. But nevertheless, we are deeply serious about it, which this investment also testifies to", says CEO of AkademikerPension, Jens Munch Holst.
Huge potential
Omnes is a French company that specializes in the development of projects within onshore wind turbines and solar parks in Europe. Specifically, Omnes invests in smaller developer teams to build renewable energy platforms with a pipeline in various stages together with them. At the same time, they take care of taking the renewable energy projects through the permit phases to finally make them ready for operation. When the portfolios have matured sufficiently and contain both projects in operation, construction and a well-developed development pipeline in various stages, Omnes will sell the investments.
"With this investment, we are getting involved in the part of the process of the sustainable transition, on which there is usually not so much focus, but which is so enormously important if we are to achieve the goals of the Paris Agreement. Namely the more initial phase of the large climate-friendly projects, where we see huge potential over the next several years", says investment director Anders Schelde.
While 60 percent of the investment goes directly into the fund, the remaining 40 percent is allocated to co-investments that the fund stands for – for example in other companies that work in wind and solar energy.
"The need for the development of alternative energy sources instead of fossils is enormous, and therefore I am proud that with this investment we are taking on a responsibility, at the same time that our members will hopefully achieve a good return", concludes Anders Schelde.
Source: AkademikerPension