AMF invests SEK 370 million in H2 Green Steel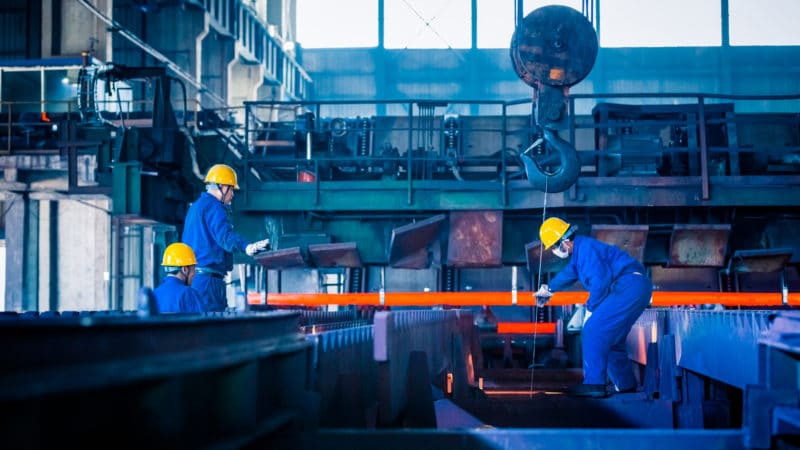 31 August 2022
AMF invests EUR 35 million – equivalent to approximately SEK 370 million – in the steel manufacturer H2 Green Steel. H2 Green Steel is a Swedish privately owned company founded in 2021. They are currently building their first steel mill in Boden, where the ambition is to produce 5 million tons of fossil-free steel annually from 2030 at the latest.
– We appreciate the opportunity to participate and invest in a world-leading industrial project with the potential to be both a good deal for our savers and an important piece of the puzzle in the transition towards a more sustainable society. H2 Green Steel has a very ambitious establishment and growth strategy, and the possibilities of quickly getting started and producing the fossil-free steel that is so hotly requested and needed when the world changes look very good. We look forward to following the company as active and long-term owners, says Anders Oscarsson, shareholder manager and owner responsible for AMF.
H2 Green Steel's ambition is to produce 5 million tonnes of green steel in Boden annually from and including 2030 at the latest. Today, the steel industry accounts for around 7-9 percent of global CO2 emissions. H2 Green Steel's production reduces emissions by around 95 percent compared to traditional steel production.
– As a financially strong and long-term investor, AMF has good opportunities to enter into companies that can and dare to invest despite the economically challenging situation. We believe this is good for our savers, as well as for the companies, and for Swedish industry's ability to develop and adapt. The investment in H2 Green Steel is a welcome addition to our unlisted portfolio, and complements other investments focused on transition and technology development in a good way, says Tomas Flodén, head of asset management at AMF.
Source: AMF