Amundi launches MSCI Europe Climate Action ETF with initial investment of more than €500 million from Finland's Ilmarinen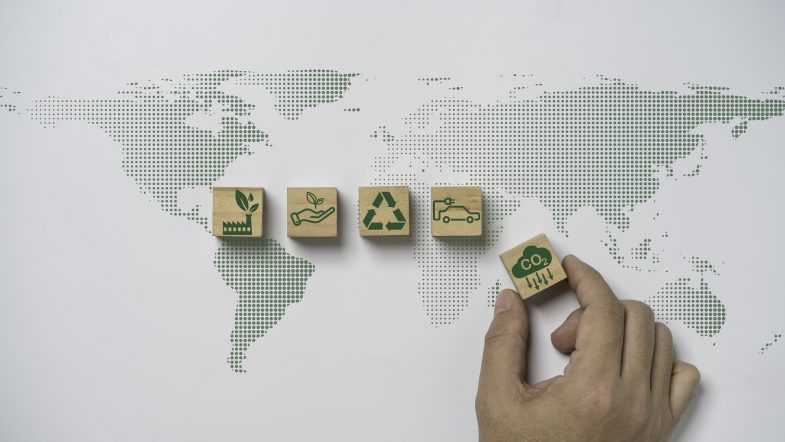 22 June 2023
Amundi, Europe's largest asset manager and the leading European ETF provider, today announces the expansion of its climate ETF offering with the Amundi MSCI Europe Climate Action UCITS ETF. The launch is supported by an initial investment of more than €500 million from Ilmarinen, Finland's largest private earnings-related pension insurance company.
The Amundi MSCI Europe Climate Action UCITS ETF tracks an index designed to identify European companies assessed as the top 50% sector leaders in terms of their positioning and actions relative to the climate transition. The Index methodology uses metrics such as carbon intensity, Science Based Targets, climate risk management and revenues to assess, rank and select the leading companies. The index also screens out companies involved in Controversial Weapons, Tobacco, Thermal Coal Mining, Oil Sands and Nuclear Weapons.
The Amundi MSCI Europe Climate Action UCITS ETF rewards companies in the real economy taking positive action in the fight against climate change, while giving investors an alternative from ESG and Climate ETFs linked to the Paris-Aligned (PAB) and EU Climate Transition (CTB) benchmarks.
Ilmarinen, which provides pension insurance for approximately 1.1 million people and has around €57 billion in investment assets, has made sustainability and responsibility an integral aspect of its company philosophy and investment strategy for more than a decade.
Juha Venäläinen, Senior Portfolio Manager at Ilmarinen, said: "The Amundi MSCI Europe Climate Action UCITS ETF investment will achieve a Europe exposure in Ilmarinen's passive equity portfolio to companies which we believe have a chance of performing better than their competitors when the business environment changes due to climate warming. We believe that for investors, these companies offer a more profitable investment in the long run than their competitors".
Gaëtan Delculée, Head of Amundi ETF, Indexing and Smart Beta Sales, added: "We are pleased that Ilmarinen has partnered again with Amundi with this initial investment of over €500 million. Both organisations have a history of responsible investing and engaging constructively with companies in the climate transition. We are proud to expand our ETF offering with a broad exposure to companies taking real action to protect our common future."
The Amundi MSCI Europe Climate Action UCITS ETF adds to Amundi's existing range of more than 30 climate ETFs aligned with the goals of the Paris Agreement, and aims to give investors a more flexible option for responsible investing beyond a one-size-fits-all approach.
Source: Amundi