AP Pension and PKA are investing huge millions in a new sustainable real estate fund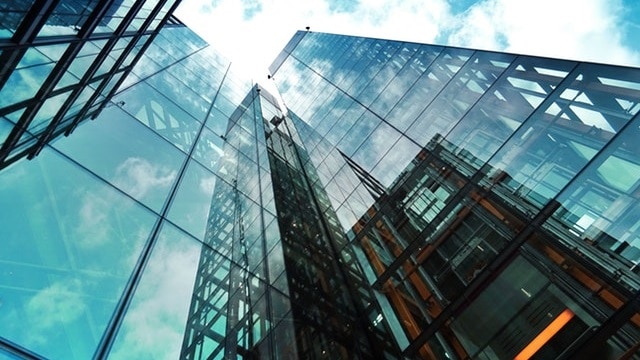 1 February 2022
The pension companies AP Pension and PKA have been the first to just invest 50 million euros and 75 million euros, respectively, in the new sustainable real estate fund, PATRIZIA Sustainable Communities, which the international asset manager PATRIZIA has launched. The investments from the two companies enable the fund to build affordable sustainable housing and social infrastructure in residential areas in major cities in Northern and Western Europe.
As part of AP Pensions' and PKA's work on sustainable investments, the two pension companies have invested large millions in the new sustainable real estate fund, PATRIZIA Sustainable Communities, which is managed by the international asset manager, PATRIZIA. AP Pension will initially invest 50 million euros, approximately 372 million kroner, in the fund, while PKA has pledged an investment of 75 million euros, approximately 560 million kroner. Thus, the two pension companies are helping to promote the construction of more sustainable housing in parts of Europe – primarily Northern and Western Europe – which Patrizia calls 'affordable housing'.
The homes will be built close to major cities and workplaces such as hospitals, schools and office and business areas. The homes must be as CO 2 -neutral as possible for the benefit of the climate, just as social sustainability will be an important aspect in the residential areas.
AP Ejendomme monitors the investment in the same way as other indirect real estate investments for AP Pension. Adm. Director of AP Ejendomme, Peter Olsson, sees it as a natural part of the company's real estate investments to spread the work with sustainable housing to other countries in Europe.
In AP Ejendomme, we think about sustainability in everything we build here at home. This applies both in the choice of materials and in relation to constructing open and inclusive residential areas with space for everyone. With our investment in PATRIZIA Sustainable Communities, we can spread it to other European countries. AP Pension and PKA are the first investors in the fund and part of the prerequisite for the fund to make the investments, says Peter Olsson, who also explains that AP Pension and PKA have had a very close dialogue with PATRIZIA about, among other things, investment criteria and priorities. in connection with the start-up of the fund.
It is far from the first time that PKA is investing in collaboration with PATRIZIA, with which the pension fund shares values ​​when it comes to sustainable real estate investments for both green and social purposes.
Property manager at PKA, Nikolaj Stampe, is pleased that the pension fund can once again expand its long-standing collaboration with PATRIZIA.
We have a common vision to create more both green and socially sustainable properties – both in Denmark and abroad. The investment gives us the opportunity to drive the green development further in Europe, while at the same time giving the pension fund members a good return, says Nikolaj Stampe, property manager at PKA.
As in AP Ejendomme's own projects, social sustainability plays a significant role in the investments that the new real estate fund will make.
A strong contributing factor to AP Pension investing in the fund is that social sustainability plays a significant role in the residential areas that are being built. Among other things, work will be done on social initiatives, such as must help to counteract loneliness and create inclusive areas for all social strata and all age groups, says Peter Olsson.
At PATRIZIA, there is great satisfaction that both AP Pension and PKA are investing significant millions in the asset manager's new sustainable real estate fund.
We are very pleased that AP Pension and PKA with their large investments will help to spread their work with sustainable real estate investments to include abroad. We have had a very constructive and active dialogue in the design and creation of the fund. We see it as a great seal of quality for PATRIZIA Sustainable Communities that AP Pension and PKA will help to spread sustainability in construction to other places in Europe. We are in good dialogue with others and hope even more investors will support this initiative so that we can build even more attractive, green and 'affordable' residential areas with social infrastructure connected, says Mads Rude, Senior Managing Director of PATRIZIA Global Partners A / S.
Source: AP Pension