AP7 launches standard for responsible climate lobbying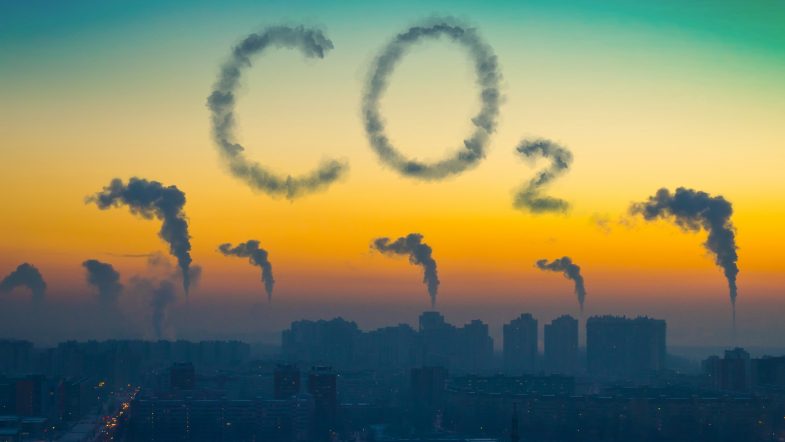 14 March 2022
AP7, together with BNP Paribas Asset Management and the Church of England Pensions Board, has developed a standard for responsible climate lobbying; The Global Standard on Responsible Climate Lobbying . The standard is developed with support from global investor networks.
The standard for responsible climate lobbying lays the foundation for consistent investor expectations of companies to ensure that their lobbying activities and political commitment are in line with the goal of limiting global temperature increase to 1.5 ° C.
"We have worked together on the issue of responsible climate lobbying since 2015. Over the years, we have managed to get over 40 companies to report whether their lobbying is in line with the Paris Agreement. Now we have a standard that is a tool that makes it easier for companies through clear uniform expectations and requirements from investors ", says Charlotta Dawidowski Sydstrand, sustainability strategist at AP7.
Negative climate lobbying has been a major challenge in the implementation of the Paris Agreement's climate goals.
"After the Paris Agreement was adopted in 2015, a number of meaningful legislative proposals were put forward but which have been withdrawn or diluted due to very effective opposition from some international business organizations. Even though the companies themselves have good climate work, they contribute to slowing down climate measures through membership in certain lobby organizations. We would have had better tools for dealing with the climate crisis if business organizations had not lobbied against rules and climate laws, "says Charlotta Dawidowski Sydstrand.
The Global Standard on Responsible Climate Lobbying consists of a framework of 14 indicators to help companies report and investors to evaluate companies' climate lobbying. The 14-point standard calls on companies to make formal commitments for responsible climate lobbying and to take action if lobbying activities carried out by them, or their trade associations, run counter to the objectives of the Paris Agreement.
The standard has been developed with the support of Chronos Sustainability, InfluenceMap and the London School of Economics. This in consultation with the Principles for Responsible Investment (PRI), the Institutional Investors Group on Climate Change (Europe) (IIGCC), Ceres, the Asia Investor Group on Climate Change (AIGCC) and the Investor Group on Climate Change (Australia / New Zealand ) (IGCC). In total, more than 3,800 organizations and investors are behind it.
Source: AP7