Elo's direct properties to become carbon neutral in 2027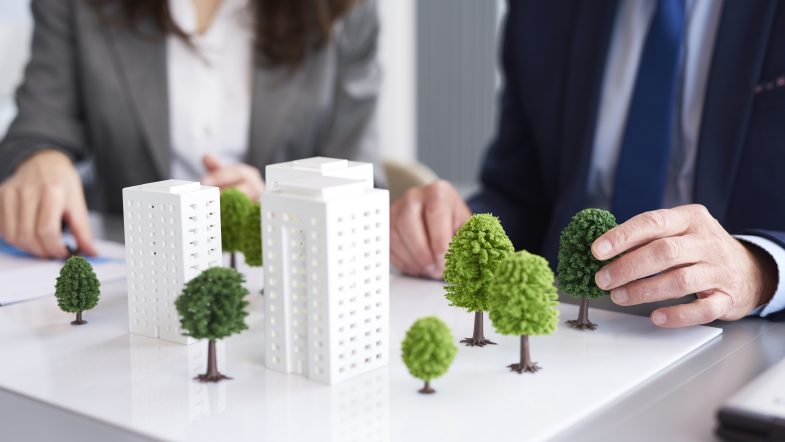 17 March 2023
By 2027, Elo will be carbon neutral with regard to the energy use of its directly owned domestic properties. From the very beginning, Elo has focused on improving the energy efficiency of buildings. All electricity purchased by Elo is already carbon neutral, and the company will switch to renewable district heating in stages over the next few years. Elo also increases its properties' own energy production and increases the share of environmentally certified properties. The value of Elo's domestic direct real estate is 2.6 billion euros.
Elo's board has approved the new principles of responsible investing and the investment climate policy for the years 2023–2030. New sustainability targets for the years 2023–2030 have also been set for domestic real estate investments. In addition to reducing the environmental load typical of real estate, Elo's program takes into account social responsibility and good governance even more comprehensively.
"Real estates cause a significant part of global greenhouse gas emissions, i.e. around 40 percent. As a major real estate investor, Elo plays a significant role in reducing emissions from the building stock. The measures of our responsibility program also have a key economic significance. We secure the long-term net cash flow of real estate investments and the value development of real estate assets," says Kati Kniivilä , Elo's director of real estate investments .
Starting in 2024, Elo will participate in GRESB, the international responsibility comparison in the real estate sector.
The responsibility for pensions stretches back decades
As a long-term pension investor, we believe that responsibility strongly integrated into the investment process is essential in managing investment-related risks, achieving good investment returns, and identifying societal changes and systemic risks.
"The updated principles guide our way of implementing responsible investment. We have identified the essential sustainability factors in each type of asset, and we are constantly developing our expertise and processes in responsible investing," says Anna Varpula , Elo's director of responsible investing .
The goal is change in the real world
Elo has set climate goals for 2025 and now also for 2030. The most important is to reduce the carbon intensity of listed equity and corporate bond investments by -25 percent by 2025 and -60 percent by 2030, and to double direct investments in sustainable solutions related to the environment and society.
In addition, the goal is that the majority of direct equity investments have emission reduction goals based on science. Climate change is also taken into account as part of the annual risk assessment and allocation work, and we refine our measures for investments in fossil energy production.
The central goal of Elo's investment climate policy is changes in the real world. Portfolio changes based on emissions alone do not necessarily promote a controlled and socially just energy transition or reduce total global emissions. Cooperation between social actors is necessary to achieve common goals.
"As an investor, we pay even more attention to the social effects of climate change. According to a report by The World Benchmarking Alliance, companies have not sufficiently recognized the social effects of their low-carbon strategies, which may, for example, increase the risk of unemployment in certain industries," continues Varpula.
Source: ELO