Första AP-fonden and Legal & General Investment Management in collaboration on index-linked funds with an active sustainability profile
26 November 2020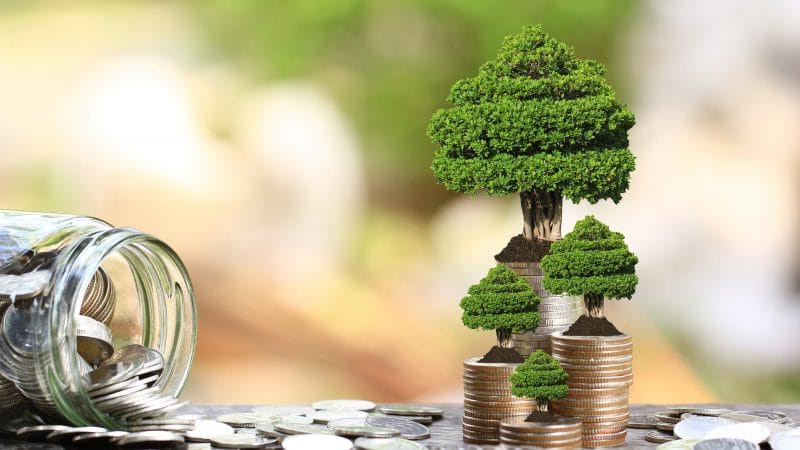 Today, the new fund L&G Emerging Market Equity Future Core Fund is launched , a new innovative fund that links the allocation of capital to clear sustainability requirements for the companies the fund invests in. The fund makes it possible to combine passive management in emerging markets with the requirement to be responsible owners, with maintained return profile.
The fund has been developed by Första AP-fonden in collaboration with Legal & General Investment Management (LGIM) to meet institutional investors' needs for index-linked funds with an extended sustainability profile. A need that has increased as more investors choose passive or index-linked management models.
In the L&G Emerging Market Future Core Fund, the fund's capital is distributed based on an index where the weighting is adjusted based on how well the companies perform within a number of sustainability criteria. The index consists of large and medium-sized ( large and mid-cap ) companies in 26 emerging markets, where all companies live up to basic requirements for sustainability. The fund is completely fossil-free, which is in line with the First AP Fund's decision at the beginning of the year to de-invest fossil fuels to limit exposure to climate risks.
The fund's ownership work is based on two components:
– The rating according to the sustainability criteria is completely transparent for the companies included in the index. This means that the companies through action and change can to some extent influence their weighting in the index.
– LGIM conducts active corporate governance work, among other things by conducting close dialogues with the companies and voting at general meetings on specifically selected issues.
Combined, this provides opportunities to, together with the companies, influence development in a positive direction, and the fund thus constitutes an effective complement to using exclusion only as an impact method.
The fund is available to institutional investors, which means that more investors can benefit from what Första AP-fonden has been involved in and developed. Thus, the management model and the fund's responsible actions as owners can have additional power to influence. With more capital, the fund's opportunity for a positive impact also increases.
Majdi Chammas and Tina Rönnholm at Första AP-fonden's unit External partnerships and innovation comment:
"It is gratifying that our dialogue with LGIM has led to this new and innovative fund. By working transparently and actively with several sustainability aspects, we can support companies that want to achieve positive change while we get the return profile we strive for in an index-related investment. As a long-term investor, Första AP-fonden has an opportunity to lead and drive change, and through the launch of this fund, more investors can join us in this work. "
Source: AP1