Industriens Pension: Climate and good corporate governance in the forefront in 2020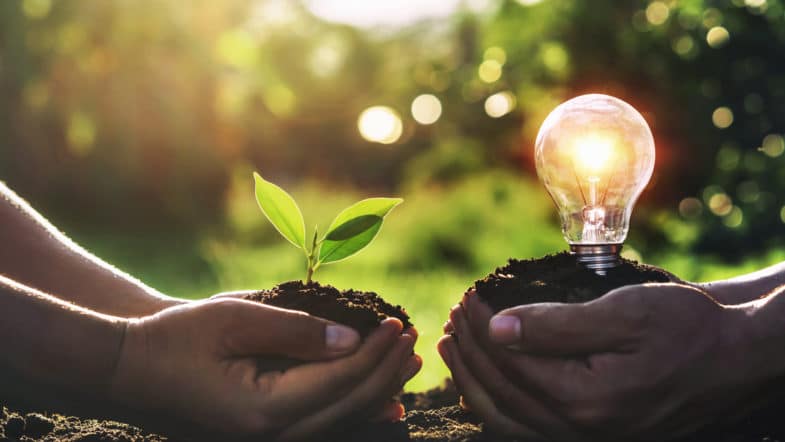 9 March 2021
Industriens Pension has a fundamental belief in the value of active
ownership, and in 2020 the company was a very active investor. Last year,
Industriens Pension was in dialogue about responsible investments with 498 listed companies, a new corporate social responsibility report shows.
Climate and good corporate governance. These are two of the themes that dominated Industriens Pension's dialogue on responsible investment with companies worldwide in 2020. As an investor, Industriens Pension had a dialogue on responsibility with 498 listed companies last year, which is the highest ever.
Industriens Pension, which has investment assets of DKK 199 billion. At the same time, a total of 3,274 proposals were voted on at general meetings of companies in the portfolio last year. Of these, the pension company voted 356 times against the management of the companies in question last year.
The figure appears from Industriens Pension's social responsibility report for 2020, where the company takes stock of the work with responsibility – both as an investor and otherwise as a company.
"Active ownership is a fundamental and very important foundation in all our work with responsible investments. Experience shows that through active ownership we can gain influence and promote both the companies' long-term value creation and sustainable development. That is why it is a very important priority that has come to stay and fills a lot with us, "says CEO of Industriens Pension, Laila Mortensen.
Collaboration with like-minded investors
In many cases, Industriens Pension enters into a dialogue with the companies in collaboration with a significant number of other like-minded institutional investors with similar concerns. This type of dialogue often provides better opportunities to influence the companies.
The dialogues addressed a wide range of issues, including issues of climate and environmental issues, labor rights, human rights and tax issues.
Exclusion of government bonds from 21 countries
At the same time, the new annual report states that Industriens Pension has excluded government bonds from 21 countries in the portfolio because they do not sufficiently respect fundamental human rights and workers' rights. These are countries such as Saudi Arabia, Iraq and the Democratic Republic of Congo. In addition, Industriens Pension also does not invest in government bonds issued by countries that are subject to sanctions from the EU or the UN, such as Myanmar and Syria.
The exclusion of government bonds is based on a ranking of all countries in the world measured by the extent to which they comply with the considerations relevant to Industriens Pension's investment policy. The ranking is carried out by an external partner, Sustainalytics, which, based on data from recognized sources such as the World Bank, UN agencies and the ILO, assigns all countries in the world a score divided into a large number of indicators.
Source: Industriens Pension