Industriens Pension employs a heavy international profile as head of sustainable development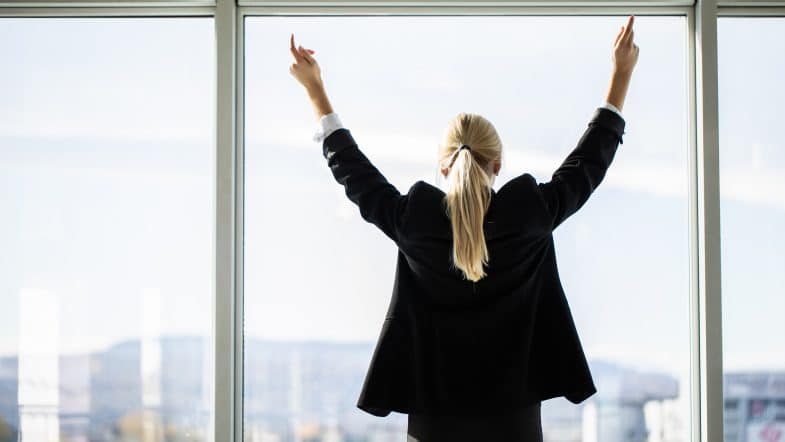 2 March 2023
Industriens Pension publishes on its website:
Industriens Pension has hired Zaiga Strautmane as head of sustainable development. She brings solid experience from working with sustainable business and investment strategy at several international organizations and institutional investors.
As head of sustainable development at Industriens Pension, Zaiga Strautmane will have a key role in the further development of the sustainable business strategy for Industriens Pension, including with a special focus on sustainability in investments.
For the past 15 years, Zaiga Strautmane has worked with sustainability for institutional investors as well as Danish and international organisations. Most recently, she comes from a role as a senior consultant at Arkadiko Partners in London, helping investors globally to develop and implement a sustainable approach to their businesses and investments. She also holds several board positions, including at Lån & Spar Invest.
Previously, Zaiga Strautmane was Head of ESG, Compliance Officer and Legal Officer at MP Investment Management (today AkademikerPension), and she has concurrently for a number of years carried out central development tasks for the UN-supported investor network for responsible investments, UN Principles for Responsible Investment (PRI ), where she was also a delegated board member.
In 2008, she was co-founder and deputy chairman of the board of the Danish ESG forum Dansif, and she has also for a number of years been chairman of the Client Advisory Board at the English-based consultancy EOS at Federated Hermes, which is an international specialist in dialog with companies on ESG relationship.
Becomes part of the investment management
In Industriens Pension, Zaiga Strautmane will report to investment director Peter Lindegaard, and she will become part of the investment management.
"I am very happy that an international profile like Zaiga Strautmane has accepted the position of head of sustainable development at Industriens Pension. We thus have many initiatives underway within sustainable business strategies, and I am convinced that Zaiga Strautmane can make a decisive contribution to our sustainability objectives," says Peter Lindegaard.
Trained lawyer
Zaiga Strautmane is a lawyer from the University of Copenhagen and spent the first 11 years of her career in the legal profession, i.a. as a lawyer in Accura.
She grew up in Latvia and has a multicultural background with previous residence in a number of different countries. She takes up the position in Industriens Pension on 8 March.
Source: Industriens Pension