Keva to use only carbon-neutral electricity in its investment properties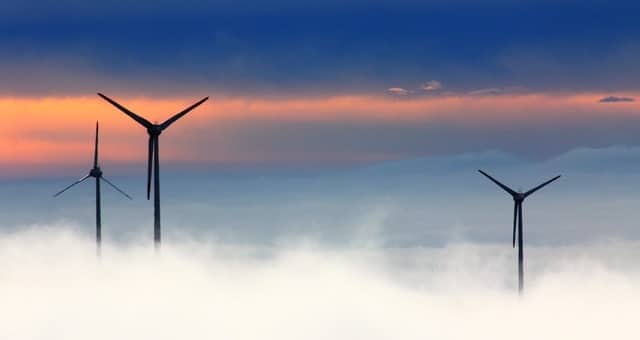 16 April 2021
Keva and Statkraft has entered into a ten-year agreement under which Keva will guarantee the availability of carbon-neutral electric power to all its residential and commercial properties. The agreement will allow Keva to continue to make progress towards the goal of carbon neutrality in energy use and to ensure predictably priced renewable electric power to its investment properties.
The agreement will help to enable the construction of a new wind park in North Ostrobothnia and at the same time increase Finland's self-sufficiency in electricity produced from renewable energy sources.
The new wind park is scheduled for completion in North Ostrobothnia during 2022. Keva has committed to buying a share of the wind power generated by the wind park. to cover 70% of the current electric energy requirement in Keva's properties.
Statkraft has entered into a Power Purchase Agreement (PPA) with the wind park owner and Keva with a fixed price for electricity throughout the term of the agreement. This means that Keva's tenants can be assured that the electric energy in the premises let has been produced using low-emission renewable energy in line with the Finland's climate goals for 2035.
The electricity used in Keva's properties has been produced 100% renewably since 2019.
"Through the agreement now signed, we want to support the construction of new renewable electricity production in Finland and not just buy a share of existing production. This is why one of the key terms and conditions in the agreement was building new electricity production in Finland. Where necessary, we will continue to acquire guarantees of origin for renewable energy, increase the amount of on-site production of renewable energy at our property assets and pursue opportunities for new similar PPAs," says Tuomas Helin, Environmental Manager, Property Asset Unit at Keva.
"I am pleased to see that Statkraft through these agreements is able to help businesses across the Nordics with achieving their sustainability goals in combination with contracting power at competitive terms, says Hallvard Granheim, EVP Markets & IT."
Source: Keva