New investment in housing in Vallensbæk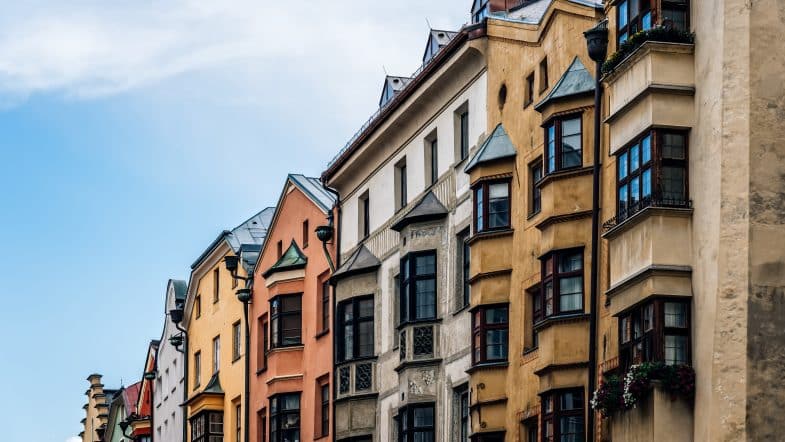 23 February 2023
With an investment in a new residential property with 65 rental homes in Vallensbæk, ISP is now increasing its housing investments.
ISP is now expanding its portfolio of investments in residential properties. This is done with an investment in a project with the development of 65 new rental homes in Vallensbæk.
The homes are being built in the Amalieparken development area, which is part of the urban development of the former industrial quarter around Nordisk Simplex, and which today appears as a large and modern residential area with green areas, playgrounds and good parking options.
The residential property will include 65 newly built rental homes and has a total area of ​​approx. 5,500 m2.
"We have a significant focus on continuously expanding our portfolio of directly owned properties with modern and well-located residential properties. The investment in Vallensbæk fits in very well here, as it is an attractive residential property being built in a well-established residential area with documented rental demand. Therefore, we expect that the investment will provide a reasonable return", says Torbjørn Lange, head of properties and infrastructure.
Sustainability at the top with gold certification
The homes are expected to achieve gold in the sustainability certification DGNB.
"We attach great importance to the fact that the sustainability certification will be at the top in the future homes. Because it is of course important to us as a responsible investor that our investments generally work to the benefit of the climate. And at the same time, we also see optimizing the sustainability certification for our newly built properties as the way to create the best possible returns over time", says Torbjørn Lange.
The housing project in Vallensbæk is part of the collaboration with Scandinavian Property Development (SPD), where SPD develops and builds projects on behalf of the Sampension community. As part of the collaboration, SPD has previously developed a residential care home in Valby and senior housing in Frederikssund and is currently building a residential care home and senior housing in Slagelse.
"We are incredibly happy to be able to continue our collaboration with a solid housing project in Vallensbæk. The area has a unique infrastructure and a large range of leisure activities and is therefore particularly suitable for families who want to settle around Copenhagen", says Niclas Thorsbrenner, partner in SPD.
Construction in Vallensbæk has just started, and the homes are expected to be ready for occupancy in May 2024.
Source: ISP