New million dollar investment protects the marine environment at the Galapagos Islands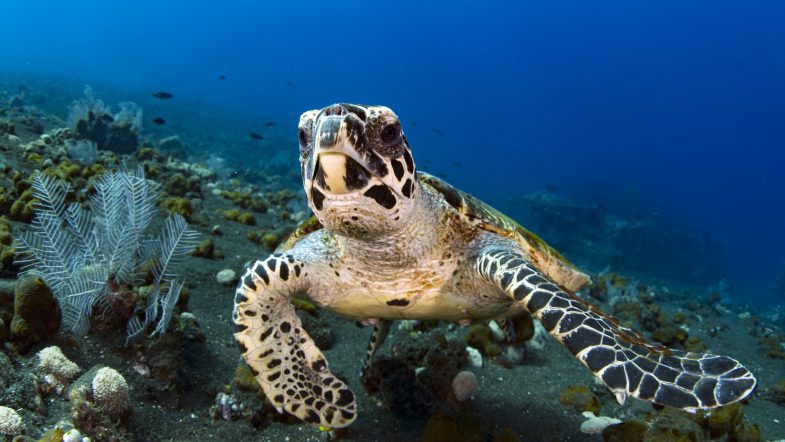 17 May 2023
AkademikerPension publishes on its website:
Not too many years from now, the marine environment and animal life in the sea around the Galapagos Islands will hopefully be better off than today thanks to money from AkademikerPension, among other things.
Together with a large number of other investors, we have invested in bonds, where Ecuador guarantees that a large percentage of the money goes specifically to the preservation and protection of the marine environment around the Galapagos Islands. These are not traditional government bonds, but bonds issued based on Ecuador's government debt.
This means that the agreement both helps Ecuador with debt stability and protects almost 200,000 km2 of unique reserve.
"Overall, we always try to be responsible in everything we do. And here we have an investment in a developing country, where we get a stable repayment, and where a large part of Ecuador's proceeds goes to protect one of the world's most unique places when it comes to the marine environment and wildlife", says the CEO of AkademikerPension, Jens Munch Holst.
A no-brainer
In total, bonds for almost DKK 4.5 billion will be issued, with AkademikerPension's initial investment of approximately DKK 50 million.
"It's really an exciting project. Bonds from developing countries often have a low credit rating, which entails great risks. But here there are so many large, international supporters and guarantors of the project that the project has a high rating", which makes the investment a no-brainer from our side", says investment director at AkademikerPension, Anders Schelde.
Specifically, Ecuador commits to a large number of very concrete and detailed efforts, which include, among other things, greater monitoring and limitation of fishing in the area, strategies for more sustainable fishing, more and better legislation to ensure overall better protection of the marine environment.
"We will follow the project closely and in no way refuse to invest more money if the Ecuadorian state lives up to its ambitious objectives as expected", concludes Anders Schelde.
About the project and the Galapagos Islands:
The Galapagos Islands are world-famous for their many endemic animal species – i.e. animals that do not live anywhere else in the world. The area, which also goes by the name "evolution laboratory", consists of 19 volcanic islands that are home to more than 3,000 marine animals – including sea turtles, swordfish, sharks, whale sharks, humpback whales, dolphins, sea lions, colorful tropical fish and the famous marine iguanas.
The agreement will generate approximately three billion kroner for the Galápagos Marine Reserve, which is a reserve of almost 200,000 km2. The money will both go to specific goals within the conservation and protection of the marine environment and to the Galápagos Life Fund, which with the agreement will be self-financing after 2041.
Source: AkademikerPension