P+ and Lægernes Pension invest DKK 1.5 billion. DKK in climate-friendly credit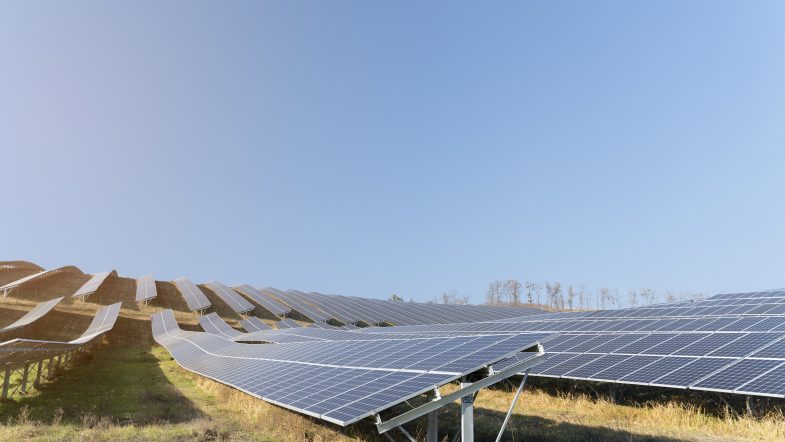 22 August 2023
With a total investment of DKK 1.5 billion. DKK invests P+, Pensionskassen for Akademikere og Lægernes Pension in the credit fund Green Credit Fund I, which is classified as fully sustainable. The goal is to deliver attractive returns to members through loans for renewable energy projects
P+, the Pension Fund for Academics and Doctors' Pension invests DKK 750 million. DKK each in the fund Green Credit Fund I from the Danish asset manager Copenhagen Infrastructure Partners (CIP). In contrast to CIP's previous funds, the Green Credit Fund is a credit fund where the aim is to support projects within renewable energy through loans for infrastructure projects.
The foundation focuses on both existing and new projects within e.g. onshore and offshore wind, solar and storage of green electricity in primarily Europe and North America.
CIP has also classified the fund as fully sustainable. This means that the fund must have sustainability as its goal, and that the investments must not have a negative impact on the climate, environment, social and management conditions. The fund must also meet a number of information requirements about sustainability.
Kåre Hahn Michelsen, director of P+, sees the fund as a good example of how consideration of return and climate goals can support each other.
"P+ already has investments in several of CIP's funds, which have delivered satisfactory returns. We have a clear expectation that the credit fund can also deliver an attractive return to our members, at the same time as we increase our exposure to green energy production across several asset classes, so that an even larger part of the portfolio contributes to supporting our ambitious climate goals, " says Kåre Hahn Michelsen.
"Lægernes Pension has already today made various investments in green energy within various asset classes. By participating in this fund, we increase both our commitment to green energy and Lægernes Pension's contribution to society to promote a sustainable transition. In addition, we achieve further risk diversification in our overall investment portfolio for the benefit of our members," says investment director Søren Nielsen.
Source: Lægernes Pension