PKA and PenSam make billion investment in new wind farm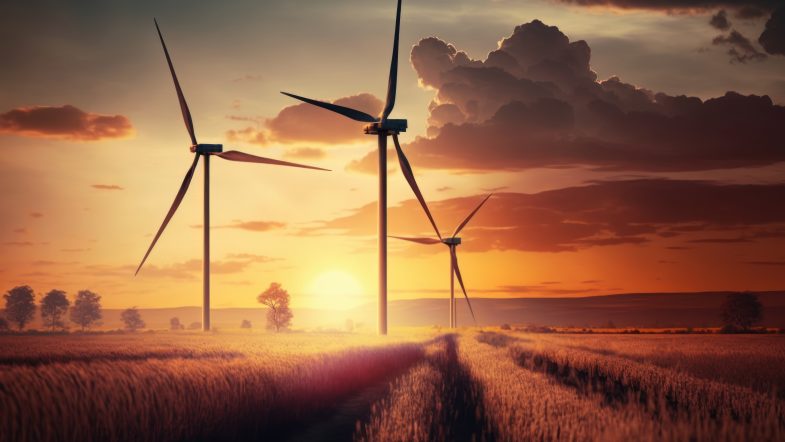 1 August 2023
PKA and PenSam are making a new joint investment of DKK 1.2 billion in a wind farm in the southern United States. In this way, the companies maintain their focus on green transition and ensure the members a solid return in an uncertain market.
The pension administrators for a total of 700,000 Danish employees, PKA and PenSam, enter into a collaboration on green electricity on American soil. It is the companies' joint investment partner AIP Management, which is behind the agreement on the establishment of the Escalade wind farm in Knox Country in the state of Texas.
Despite turmoil in the markets, it is crucial for the managing directors of PKA and PenSam, Jon Johnsen and Torsten Fels, to maintain the green focus.
"The climate challenges are just as urgent as before the Corona crisis broke out. We must stick to the goals we gave the government a handshake on last year and continue to invest in green energy both here in Denmark and around the world. That is why we are happy to again expand our broad collection of climate investments", says Jon Johnsen.
"Although we feel the Corona crisis in the markets, it is important that we still follow our long-term investment strategy in the green area. Investments like this are not only beneficial for the green transition and the climate, but also for our members, who get a stable return in an uncertain market", says Torsten Fels.
The largest Vestas onshore wind turbine ever
It is the Danish wind turbine manufacturer Vestas that will deliver a total of 65 turbines to the wind park and for the first time wind turbines from the new Enventus platform will be in use in the USA. With a wingspan of 162 meters and a tower height of up to 166 meters, it is Vesta's largest wind turbine on land to date.
Vestas must also be responsible for both service and maintenance of the wind turbines over a 30-year period. The park is expected to be ready in November 2021 and will be able to produce electricity equivalent to 275,000 Danish households.
Source: PKA