PKA invests 1.2 billion in new community-oriented and green urban district in Hedehusene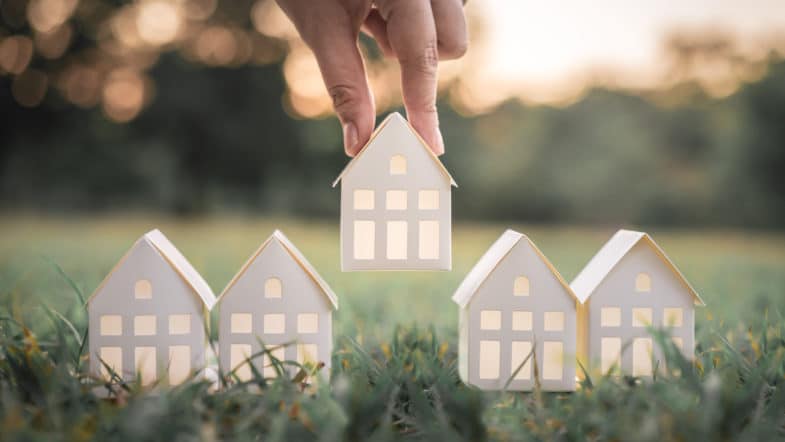 16 February 2021
In collaboration with the project developer FB-Gruppen, PKA is investing a billion in the visionary residential area Nærheden. The investment is a contribution to a vibrant district with a focus on sustainability, togetherness and community.
This is a growing district in the southern part of Hedehusene, which Realdania By & Byg is developing in partnership with Høje-Taastrup Municipality. 1000 residents have already moved to the new district and in the middle of green surroundings have access to nature, shared cars, playgrounds, city gardens. In the autumn, the first of three Kvarterhuse will open, which are modern residential houses that can accommodate workshops, shared kitchens and guest rooms. These are common to all residents in the vicinity.
Transport and shopping opportunities are also around the corner, and during 2021 a school with an integrated children's institution will open in the middle of the new district.
"We are pleased to be able to expand our collaboration with the FB Group in an innovative project such as Nærheden. As the name suggests, we invest in a sustainable district where everything is within reach, both nature, shopping, school and care for the little ones. And then we are only 20 minutes away from Copenhagen by public transport. In this way, we contribute to the framework for an innovative and green district and at the same time ensure a good return for our members ", says CEO of PKA, Jon Johnsen.
Source: PKA