PKA invests 100 million in innovative green battery business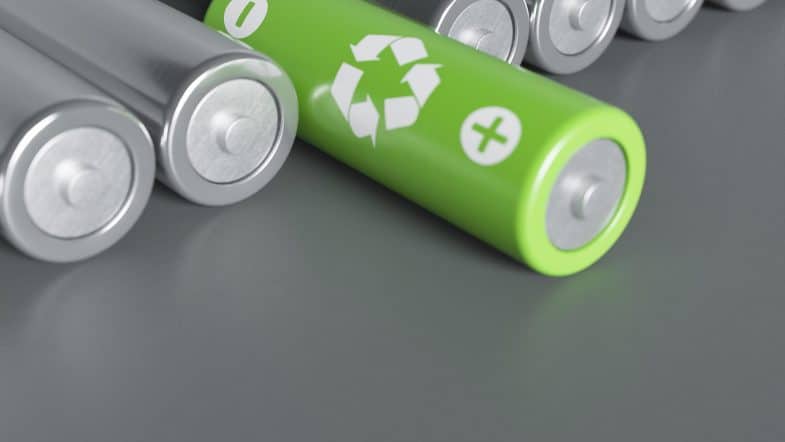 26 July 2023
The pension fund for, among others, nurses, social educators, physiotherapists and pharmacologists invests in the Norwegian entrepreneurial company Morrow, which is working to develop the world's most efficient and sustainable batteries for cars.
Backed by the Danish pension fund and a number of experienced Norwegian investors, Morrow will, among other things, build an innovation center in the Norwegian city of Grimstad and a Giga Factory in the nearby city of Arendal. The factory will supply batteries for more than 700,000 electric cars annually and employ more than 2,500 employees.
Among others, Morrow works together with large industrial companies such as Haldor Topsøe, ABB, Siemens and Elkem on the development of the green batteries.
Investment Director at PKA Michael Nellemann Pedersen is delighted to add an innovative growth company like Morrow to PKA's portfolio of green investments.
"We already have a large portfolio of direct investments in green energy production, but we would like to increase our investments in innovative companies that contribute to the green transition with new technology. Morrow is a company with a clear plan for the development and production of future battery technology together with a number of very strong partners. We believe that Morrow can fulfill its ambitious goals and thus give the members of PKA a good return on our investment, while PKA makes a significant contribution to the green transition," says Michael Nellemann Pedersen and adds:
"A significant part of the world's C02 emissions comes from petrol and diesel vehicles. We must, among other things, have converted our car fleets if we are to achieve a green conversion. Several political decisions have already been made that will significantly increase the demand for batteries, including the European Commission's proposal to ban the sale of petrol and diesel cars from 2035. Morrow has the potential to become a very central player in that market."
At Morrow, CEO Terje Andersen appreciates having the Danish pension fund in the ownership circle, which also includes Norwegian investors such as NOAH AS and Agder Energi Ventures.
"We are happy to be able to attract quality investors like PKA, at the same time that the existing shareholders have also participated in the new capital increase. Interest in Morrow from the market is solid and we have now fully funded the next steps in our next development. Europe's need for batteries is growing rapidly. Our ambition is to manufacture the world's greenest batteries, and during 2021 we have recruited some of the best talent in the industry. In addition, we have entered into important partner agreements with Elkem, Haldor Topsøe, ABB and Siemens, which means that we are well on our way to realizing the Morrow Giga Factory in the fourth quarter of 2024," says Terje Andersen.
In connection with the launch of the plans for the new Giga Factory in Arendal, both the Norwegian Prime Minister Erna Solberg and the leader of the opposition in Norway, Jonas Gahr Støre, met with the management in Morrow, and there was great praise for the project and its green perspectives from the two political leaders.
Morgen's ambition is to develop and produce the world's most cost-effective and sustainable battery cells. Based in southern Norway, Morrow is currently in the process of establishing a factory that can produce 42 GWh of battery cells each year. It uses 100 percent renewable hydropower to produce batteries with the lowest possible CO2 emissions.
The factory will be operational from the fourth quarter of 2024. To accelerate development and ensure product quality, Morrow is building an industrialization center that supports the company's vision of making cost-effective and sustainable batteries. With these facilities, Morrow and the company's partners are establishing the "Battery Coast" – and a comprehensive ecosystem built around the battery value chain.
Source: PKA